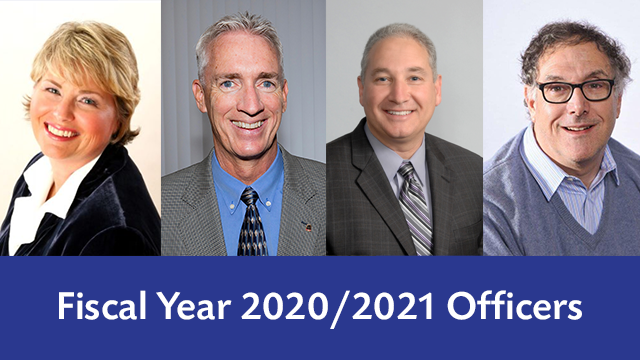 (PMCA — July 20, 2020) — During PMCA's Annual Meeting of Members, held June 9, 2020 via conference call, members ratified the slate of officers and directors for the new fiscal year beginning July 1, 2020.
Steve Genzoli, Ghirardelli Chocolate Company was elected vice president. Rose Potts, Blommer Chocolate Company transitioned to chair of the board and Tom Houlihan, Guittard Chocolate Company transitioned to president. Ed Minson, Tate & Lyle remains as treasurer.
Incoming Vice President Steve Genzoli holds a bachelor's degree in food science from California Polytechnic State University-San Luis Obispo. He began his career with Nestle Chocolate & Confections where he held various positions within operations management and technical service. After nine years with Nestle, Steve joined Fuji Vegetable Oil where he was the technical marketing manager. In this capacity, he supported the technical needs of key customers in both North and South America.
In 1997 Steve joined Ghirardelli Chocolate Company, where he is currently the vice president of quality assurance and research and development.
Steve is active with PMCA and the National Confectioners Association, where he serves as Chair of the Chocolate Council.
Directors renewing second terms are Erin Fleming, Mars Wrigley and Nico Tomaselli, Lindt & Sprüngli. In addition, Yvette Thomas has been named Chief Operating Officer.
After several years of dedicated service to PMCA, Ed Wilson, retired AAK completed his tenure as officer. Ed will remain a voting member of the board for six years, after which time he will become a lifetime, honorary member of the board.
About PMCA
PMCA is an international organization that enhances the companies and careers of confectionery and snack professionals through inspired learning and the building of long-term personal connections, which empowers our members to create products that bring people joy.