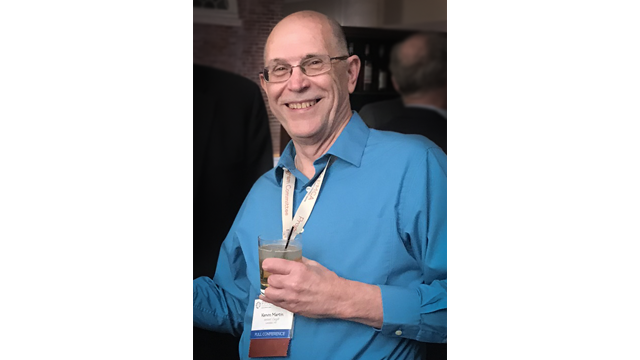 (PMCA — February 6, 2022) — Devoted PMCA volunteer, Kervin Martin, retired from Cargill was named the inaugural recipient of the PMCA Distinguished Service Award for his longtime outstanding service to PMCA, particularly in his role at the Annual Production Conference as exhibit coordinator. He served on the Production Conference Program Committee since 1979 and took on the role managing the conference exhibit hall in 2004. The award will be presented posthumously April 12, 2022 at the 75th Annual Production Conference.
The Distinguished Service Award was implemented in 2020 to recognize individuals who have contributed outstanding service to the association. Service roles may include but are not limited to: officer, board member, committee/sub-committee chair and/or committee/sub-committee member. The recipient may have demonstrated active participation in a major PMCA event or activity such as: production conference, education course, symposium or webinar.
About PMCA
PMCA is an international organization that enhances the companies and careers of confectionery and snack professionals through inspired learning and the building of long-term personal connections, which empowers our members to create products that bring people joy.
XXXXXXXXXX XXXXXXXXXXX XXXXXXXXXXX XXXXXXXXXXX XXXXXXXXXXX XXXXXXXXXXX XXXXXXXXXXX XXXXXXXXXXX XXXXXXXXXX XXXXXXXXXX XXXXXXXXXX XXXXXXXXXX XXXXXXXXXX XXXXXXXXXX XXXXXXXXXX XXXXXXXXXXX XXXXXXXXXXX XXXXXXXXXXX XXXXXXXXXXX XXXXXXXXXXX XXXXXXXXXXX XXXXXXXXXXX