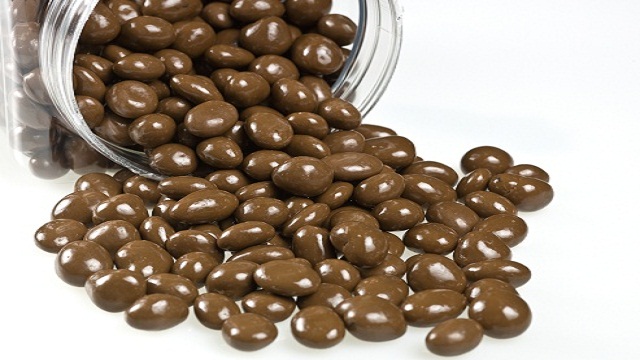 (PMCA — July 2, 2015, Bethlehem, PA) — During the PMCA Annual Meeting of Members held Tuesday, April 14, 2015 at the Lancaster County Convention Center, Peter Jamieson, Atlas Point Technical Services and Richard Milker, Just Born were ratified as the newest members of PMCA's Board of Directors.
Mr. Jamieson is a lead food scientist for Atlas Point Technical Services. Over the past 17 years in the food industry, Pete has acquired extensive working knowledge and expertise in value-added ingredient formulation and processes covering a wide variety of confectionery applications. Although his food science education – from the University of Delaware – was mostly theoretical and chemistry-based, he has developed a great appreciation for the "art" within the industry. Subsequently he has become very involved with PMCA at all levels – as a student, instructor, author and committee member – to not only learn, but also help the organization's continuing effort to bring the "science" and "hands-on" understanding together.
Mr. Milker is the vice president of technical services at Just Born. He has been at Just Born for 10 years and is responsible for leading the Research and Development, Packaging, Quality Assurance and Project Management departments. An Iowa State food science and technology graduate, Rich spent 12 years at Mars Inc. and five years at Kellogg's in various research and development and quality assurance roles before his Just Born tenure. The development of the Technical Services Division from the ground up at a company with great brands, engaged associates and strong values has made his current role incredibly rewarding. Just Born's support of industry and philanthropy efforts has allowed Rich to participate on the PMCA Education and Learning Committee and the DaVinci Science Center Board of Trustees.
PMCA is a non-profit international trade association in the confectionery industry whose goals are to provide open forums for the free exchange of technical information through its annual production conference, to promote and direct basic and applied scientific research in the science of chocolate and confectionery through its research program at leading universities and to educate and train technical and manufacturing personnel worldwide through its short course program. The organization was originally founded in 1907 as the Pennsylvania Manufacturing Confectioners' Association.