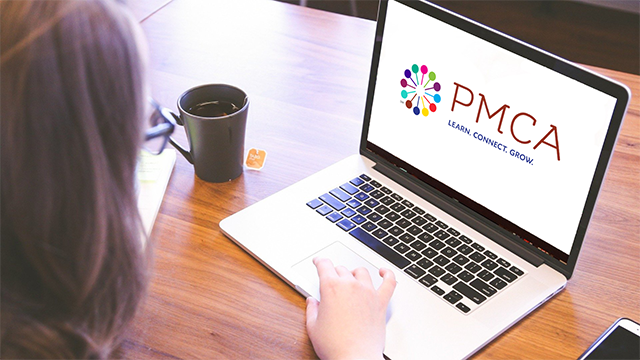 (PMCA — January 26, 2021) — PMCA is excited to announce the 74th Annual Production Conference will be held virtually, beginning April 13, 2021. This conference is completely customizable – pick what works for your schedule and educational needs. Special discounts are offered for early registrants and those who purchase our full virtual package. Learn more on our conference page.
Live Stream – Tuesday, April 13, 2021
Beyond the Basics Seminar: Centers for Chocolates – Almost Everything You Need to Know
Kicking off this event, our Beyond the Basics seminar will take attendees on a technical deep dive into centers and ingredient functionality for chocolate. Presentations will be given by experienced industry professionals accompanied by live demos and tasting samples for those registering by March 1. A live Q&A with presenters will close out the session.
Truffles, Centers & Applications
Speaker TBD
Fat-Based Confectionery Fillings
Jeffrey Fine, AAK
Fondant-Based & Grained Confections
Randy Hofberger, R&D Candy Consultants
Troubleshooting Q&A Panel
Presenters and Nico Tomaselli, Lindt & Sprüngli (moderator)
Single Topic Presentations: Live-streamed 2nd Tuesday each month
May 11, 2021
Regulatory Update for the Confectionery Industry 2021
Debra Miller, NCA
June 8, 2021
Why a Food Safety Culture?
Liliana Casal-Wardle, PhD, The Acheson Group
July 13, 2021
Sugar & Caloric Reduction – Challenges & Opportunities
James "Jake" Walsh, Tate & Lyle and Sanjiv Avashia, Tate & Lyle
August 10, 2021
Nuts, Almonds, Chocolate – Functionality, Shelf Life & Liking
Sarah Woodling Houle, Ghirardelli Chocolate Company
September 14, 2021
The Base of the Fabric: Women in Cocoa-Growing Communities
Françoise Touré, FarmStrong Foundation, Côte d'Ivoire
October 12, 2021
Sanitary Design
Matthew Archey, Borton-Lawson