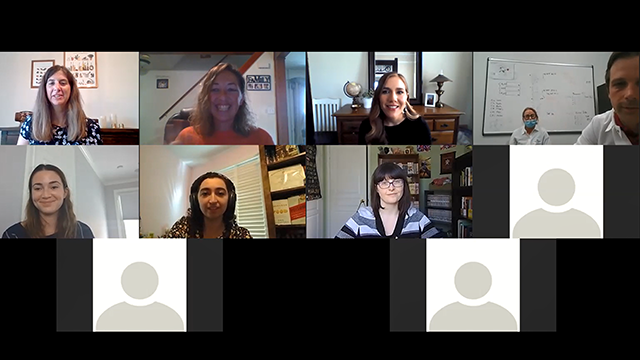 (PMCA — July 20, 2020) — Students that were accepted into the 2020 Student Outreach Program had the opportunity to connect with industry professionals and learn more about this sweet industry in a virtual setting.
Over the course of three days, Q&A sessions with mentors were held on consumer packaged goods (CPG), suppliers and technical services. Students interacted with industry professionals from these specialties to learn more about their jobs and the confectionery industry overall.
Students were also provided with a video compilation of confectionery production operations to watch at their leisure.
PMCA's Student Program is chaired by Carly Meck, Blommer Chocolate Company.
Students who participated in the virtual program:
Joleah McComb, Clemson University
Lindsey Doring, North Carolina State University
Veronica Hislop, Ryerson University
Lindsay Friedman, University of Wisconsin – Madison
Dhwani Dhinoja, Drexel University
Santiago Sottil, McGill University
Priyanka Vijaykumar, Drexel University
Harrison Potts, West Chester University
Aaron Wiedemer, Penn State University
Margaux Ehrlich, Cornell University
Mentors who participated in the virtual program:
Heather Arentz, The Hershey Company
Erin Fleming, Mars Wrigley Confectionery
Zachary Freed, AAK
Valerie Griffin, Centerchem, Inc.
Elizabeth Hagerman, Warrell Creations
Carly Meck, Blommer Chocolate Company
Eric Schmoyer, Barry Callebaut
Joni Stern, Stern Ingredients
Nico Tomaselli, Lindt & Sprüngli
About PMCA
PMCA is an international organization that enhances the companies and careers of confectionery and snack professionals through inspired learning and the building of long-term personal connections, which empowers our members to create products that bring people joy.