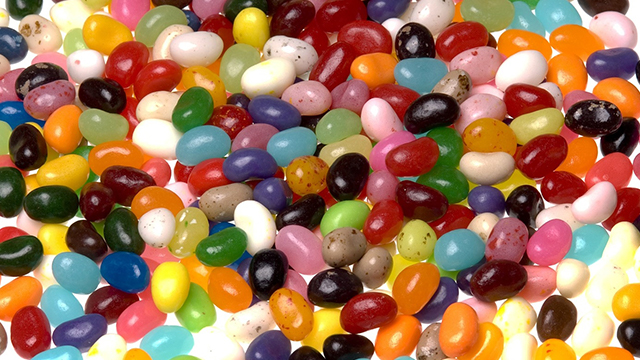 (PMCA — November 16, 2016 — Bethlehem, PA) — Thirty-two students representing a variety of companies participated in the PMCA Panned Confections Short Course held November 1-4, 2016 at Richardson Brands, Canajoharie, NY.
Seven experienced and highly-skilled instructors provided a mix of classroom and practical training related to panning basics, soft, hard and chocolate panning, panning room design and layout and finishing and polishing. Each student received a course book as well as electronic copies of presentations and handouts and took home a variety of sample product they made with their fellow students.
Student Commentary:
"Good overview and depth of each topic! Charismatic and enthusiastic teaching style, very knowledgeable teachers!"
"It's very helpful to have some of the best panners in the business out there helping us."
"The instructors were always available and ready to help with any step and cleared up any confusion. Very well-versed on topics."
STUDENTS EARNING A CERTIFICATE OF COMPLETION
Moses Bayon, Gertrude Hawk Chocolates
Faith Bollard, Esther Price Candies Corp.
Evan Bollers, Signature Brands LLC
Tracy Brenner Pogan, Dare Foods Limited
Lynn Bretz, Reimer's Candies
Gary Hill, Richardson Brands
Sean Burns, Sollich NA
Marco Casinghini, Lindt & Sprüngli
Erin Crane, DeMet's Candy Company
Douglas Dressman, Esther Price Candies Corp.
Alisha Duesler, Richardson Brands
Dan Forgey, Norman Love Confections
Carmen Fung, Ghirardelli Chocolate Company
Nancy Hunt-Harvey, DeMet's Candy Company
Morgan Kahilainen, Kenny's Candy & Confections
Tara Levin, David Michael & Co.
Ron Ligeras, Star Kay White
Sarah Mann, Gertrude Hawk Chocolates
Salvatore Martone, MGM Grand Las Vegas
Joe Mize, BENEO, Inc.
Natalie Myers, Colorcon
Raynald Nolin, Food Science Tech, Inc.
Henry Nurianto, Dare Foods Limited
Heather Primeau, Richardson Brands
Daniel Punzal, Blommer Chocolate Company
Simon Rodriguez, Star Kay White
Esther Sanchez, Centerchem
Nate Schmitz, Kenny's Candy & Confections
Kim Swisher, Blommer Chocolate Company
Donnie Tineo, Star Kay White
Lea Wetzel, Lindt & Sprüngli
Bernadetta Zyskowski, Silesia Flavors
PMCA was grateful to the individuals and companies that graciously donated instructors, ingredients, products or other items to the success of the course as follows:
COURSE INSTRUCTORS
Michelle Frame – Course Lead, Victus Ars
Scott Bergeron, Mantrose-Haeuser
Pam Gesford, The Hershey Company
Michael Gordon, Capol LLC
Anthony Habib, Habib Global Consulting
Peter Jamieson, Atlas Point Technical Services
Walter Vink, Vink Associates, Inc.
DONATIONS OF INGREDIENTS, EQUIPMENT, SAMPLES & SUPPLIES
Barry Callebaut
Colorcon
Domino Sugar
Ferrara Candy Company
Ford Gum
Georgia Nut
The Hershey Company
Ingredion
Mantrose-Haeuser
Richardson Brands
Weaver Nut Company
About PMCA
PMCA is an international organization that enhances the companies and careers of confectionery and snack professionals through inspired learning and the building of long-term personal connections, which empowers our members to create products that bring people joy.