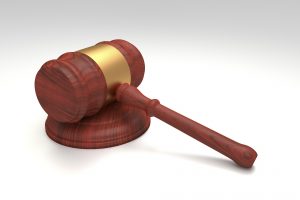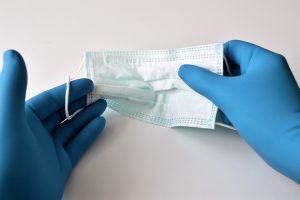 NCA Regulatory Update for the Confectionery Industry Webinar
May 20, 2020 | 1:00-2:30 p.m. EST
Includes Q&A Session
In the past year, every level of US government, federal, state and local, as well as foreign governments, have issued regulations or programs that will affect the confectionery industry. In addition, the COVID-19 pandemic continues to impact the food supply and resulted in numerous temporary regulatory policies and protocols. Since 2019, USDA has released guidance and Q&As regarding the National Bioengineered Food Standard (i.e, the "GMO labeling").
Meanwhile, FDA has issued guidance on allulose and activated its innovation plan which includes modernizing claims, ingredient labels and standards of identity. Also, as of January 1, the revised nutrition facts label is mandatory for most companies. The 2018 Farm Bill opened the way for hemp and hemp products to become a major disruptor in many industries. Since then, the USDA, FDA and members of the US Congress have been very active on a plan for growing hemp and for hemp-derived ingredients (such as cannabidiol (CBD) and hemp seed products) in food, dietary supplements and cosmetics.
This year will also bring new Dietary Guidelines for Americans (2020-2025). Since 2019, Dietary Guidelines Advisory Committee has reviewed the scientific evidence for numerous research questions including issues regarding added sugar. Outside of the US, Mexico introduced a dramatic proposal for front-of-pack labeling, which includes warning labels for calories, sugar, saturated and trans fat and sodium and finalized that regulation in January 2020.
On the food safety side, allergen labeling and management continue to be industry priorities. FDA has issued several guidance documents for the industry on the Food Modernization and Safety Act (FSMA) and plans to continue implementation of the foundational FSMA rules while also moving into a "New Era of Smarter Food Safety," an initiative announced by the agency on April 30, 2019. This talk will address the latest updates on these topics and cover the "new normal" for food regulations during the COVID-19 pandemic.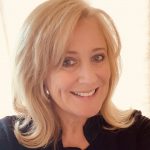 Debra L. Miller, PhD is the senior vice president of scientific and regulatory affairs at the National Confectioners Association, where she is responsible for technical leadership on labeling, food safety and other food policies and regulations. She also serves as staff lead for NCA's Chocolate Council. Dr. Miller also leads NCA's nutrition and food policy initiatives, which span local, state, federal and international arenas advocating for science-based approaches.
Dr. Miller has more than 20 years of experience in nutrition science and regulatory issues in the food industry, with 15 of those years in the chocolate and confectionery industry. Previously, Dr. Miller served as director of scientific and regulatory affairs at The Hershey Company, where she was responsible for developing internal and external food policies, which affect food labeling and food safety regulations. Prior to that, she served as the director of nutrition in Hershey's research and development division, where she held responsibility for the clinical nutrition research program, health professional communications and was the director of the Hershey Center for Health & Nutrition.
Before joining The Hershey Company in 2004, Dr. Miller served as director of nutrition communications for Dupont Nutrition, St. Louis, MO. Dr. Miller was an assistant professor at Johns Hopkins School of Medicine, where she investigated food intake regulation and led the olestra post-market surveillance clinical trial. She completed a post-doctoral fellowship in obesity treatment at Harvard Medical School after completing her doctoral degree.
Dr. Miller is a graduate of Juniata College (Huntingdon, PA) and The Pennsylvania State University with a doctoral degree in bio-behavioral health and a doctoral minor in nutrition science.
Paige Smoyer currently works as manager, food safety and scientific affairs at the National Confectioners Association (NCA). Since starting at NCA in April 2019, Paige has advocated for U.S. confectionery companies and helped members navigate complex government regulations that impact their businesses. Her work at NCA focuses on food safety issues that impact the confectionery industry, primarily regarding FSMA and allergens. However, she also supports the Scientific & Regulatory Affairs (SRA) department with other technical issues such as CODEX, Prop 65, biotechnology, pesticides, ingredient safety and regulations and nutrition labeling. Previously, Paige held the position of manager, government and technical affairs at the North American Millers' Association for three-and-a-half years.
Paige graduated with a B.S. in food science from the Pennsylvania State University, with a minor in international agriculture. She has been a member of IFT for over six years, and a member of the D.C. IFT Section for five years. Throughout that time, she has served on the D.C. IFT Board in the positions of member-at-large and secretary. Paige is also an active member of the D.C. Ag Roundtable and D.C. Women in Agriculture.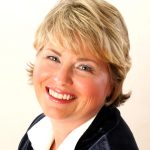 Rose Potts, PMCA President, Blommer Chocolate Company
Rose holds a B.S. in food science from the Pennsylvania State University and has worked for Blommer Chocolate Company for more than 30 years. Blommer is the largest roaster of cocoa beans in North America selling chocolate for use in candy making as well as various cocoa powders and chocolate chips.
Rose has performed various functions including cocoa bean inspector, sanitation supervisor, quality control supervisor as well as working as part of the research and development team with an emphasis on sensory evaluation. Her work with the R&D team has provided an opportunity to taste with most of the development teams representing the major brands you know as well as some more specialized chocolatiers.
In so doing, she has conducted chocolate training and taste seminars within Blommer Chocolate Company as well as for candy manufacturers and their conventions. Such papers included "Sensory Evaluation of  Chocolate…Speak the language of the food of the gods" presented at the National American Association of Candy Technologist's convention, as well as various seminars on chocolate tasting, chocolate and wine tasting, chocolate and beer tasting, sugar-free products and chocolate  trends at the Philadelphia National Gift and Gourmet Show, RCI Convention, Chocolate Manufacturer's Association and the PMCA, as well as the Biscuit & Cracker Manufacturer's Association.
She is a recipient of the Hans Dresel Memorial Award for service to the confectionery industry and speaking.
Rose was a board member of the Fine Chocolate Industry Association 2014-2018. She currently serves on the PMCA Production Conference Program Committee, board of directors and is currently president of the organization.
She holds the position of corporate manager of sensory and product guidance for Blommer Chocolate.