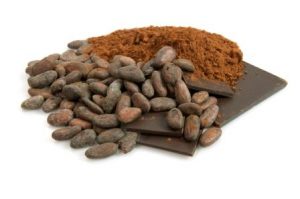 The Science & Sensory of Chocolate Manufacture
September 18-20, 2019
University of California, Davis
REGISTER NOW
Learn More
Featuring:
Hands-on exercises, demos, sensory training, videos
Tour hosted by Dandelion Chocolate
Wine and chocolate tasting led by Dr. Andrew Waterhouse, Executive Director of the Robert Mondavi Institute for Wine & Food Science
Topics to be discussed include:
Cacao origins
Agriculture and fermentation
Sustainability
Raw materials
Manufacturing technology – how is chocolate made?
Tempering
Enrobing
Moulding
Chemistry of chocolate
Troubleshooting
Spotlight on Panning
Panning technique is truly a combination of art and science. Learn more about our panning course, with commentary from our lead instructor as well as attendees from 2017.
In keeping with its primary goal of helping confectioners manufacture better products through education and information, PMCA offers a series of specialized training courses. Each course combines classroom and hands-on training. The courses are held at the facilities of  a confectionery manufacturer or an approved university facility and are conducted by well-qualified facilitators.
The program has been designed to create opportunities for economical and practical training. Most courses are two to three-and-a-half days long in order to accommodate the regular job demands of participants.
Only PMCA members can register for courses. Non-members can purchase a membership along with course registration.
Tuition typically covers course materials, lunches, welcome reception or dinner and bus transportation between hotel and factory if applicable.
Past course topics include:
Chocolate Manufacture
Using Compound

Caramel-Fudge-Toffee

Premium Chocolate Centers

Panned Confections

Hard Candy

Functional Confectionery

Starch and Starchless Moulding

Food Safety and Quality Management

Chewing Gum Technology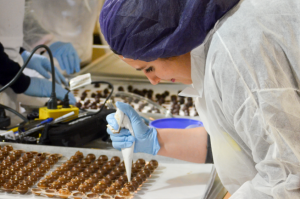 View press releases, photos, course contributors, instructors and participants from our most recent courses.