The Hans Dresel Memorial Award is a prestigious designation presented to an individual who has demonstrated a significant or long-term, active contribution to the confectionery industry. The selected recipient must have exhibited advanced knowledge of an industry-related topic and must be generally recognized as inspirational within the confectionery industry.
In 1982, PMCA decided to honor Hans Dresel's career by initiating the Hans F. Dresel Memorial Speaker designation at the production conference.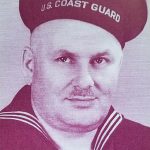 Hans Dresel was raised in Germany and came to the United States in 1924 as a young man. He attempted to enter the U.S. Army during WWII, but his thick German accent and German military background set him back. Undeterred, he instead served locally in the US Coast Guard auxiliary on the Delaware River during the war.
By 1947, he was employed as a sales representative for Felton Chemical Company. He referred to himself as a "flavor peddler," but sales was not his primary passion. Selling flavor took a backseat to PMCA, and he was involved with the association for almost 20 years.
As a member of PMCA's Research Committee, Hans initiated the first production conference. While on the committee, Hans started discussions regarding a "production symposium" that would last three days and take place at Lehigh University. PMCA members could send their foremen or company representatives to hear lectures and speakers discuss various candy topics.
Understanding that candy making in the 1940s was more of an art than a science and acknowledging that candy makers kept old-fashioned secrets, Hans intended to bring industry folks together through sharing, learning and research. He convinced candy makers that they really had no mystery knowledge and that the answers to their common problems could be obtained through group study and discussion.
2017: Gary Guittard, Guittard Chocolate Company
2016: Patrick J. Huffman, retired, The Warrell Corporation
2012: Maurice Jeffery, Jeffery Associates
2010: Rose Potts, Blommer Chocolate Company
2008: Walter Vink, Vink Associates
2007: B.K. Matlick, World Cocoa Foundation & Alfred Duenas Davalos, FFS Master Trainer in Ecuador
2006: Alison Bodor, National Confectioners Association
2003: Prof. Dr. Reinhard Matissek, Food Chemistry Institute (LCI)
2002: Dr. Hans R. Kattenberg, ADM Cocoa B.V.
1999: Pierre Vermaut, Barry Callebaut A.G. Zürich
1996: Dr. Karsten Keunecke, Association of the German Confectionery Industry
1987: William H. Pratt-Johnson, World's Finest Chocolate Company
1986: William Duck, The Culbro Corporation
1984: Clyde T. Young, Ph.D., North Carolina State University
1982: Dr. Brian D. Powell, Cadbury Schweppes Limited