The PMCA Annual Production Conference is a premier technical conference for the confectionery and snack industry. A supplier exhibition, educational sessions featuring live demos and tasting samples and many networking opportunities are all part of the experience.
Each presentation in our program is reviewed by a committee to ensure high-quality information on essential and trending topics.
"Very pleased with the attendance and the exhibitor show. Great attendance at our booth!"
Exhibitor, 2019 Annual Production Conference
"Outstanding and engaging presentations."
Attendee, 2019 Annual Production Conference
"Very useful and practical information that I can take away for immediate practice and use. Love the demos!"
Attendee, 2019 Annual Production Conference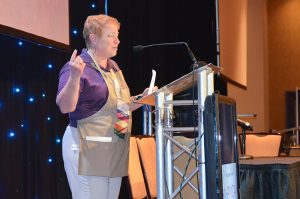 Program
Please check back later for updates on the 2021 program.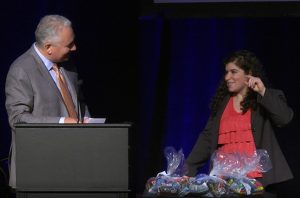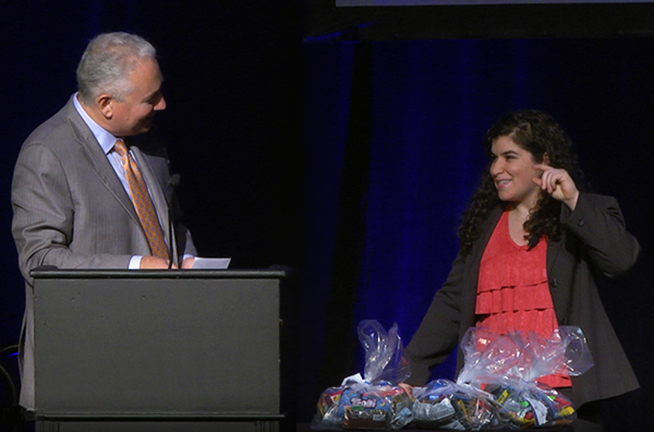 Meet the Speakers
Please check back later for updates on 2021 speakers.
Marie Kelso Award
The Marie Kelso Award is given to the author of the paper presented at the previous years' conference that most significantly contributes to industry knowledge, honoring the memory of Marie Kelso and her unwavering belief in the value of the production conference for the industry.
Hans Dresel Award
The Hans Dresel Award is presented to an individual who has demonstrated a significant or long-term active contribution to the confectionery industry. The recipient must have exhibited advanced knowledge of an industry-related topic and be generally recognized as inspirational within the confectionery industry.
Propose a Topic
Are you interested in being a presenter at our production conference or proposing a topic on behalf of your company? Is there is a topic you wish to learn more about? Submit a proposal for our Program Committee's review.
Search Database
Search our proceedings database for papers, videos and slides of past conference presentations.
Interested Speakers
Automatic eligibility for the Marie Kelso Memorial Award and being published in MC Magazine are just a few benefits of speaking at a PMCA production conference.
2019 Highlights
Our 73rd Annual Production Conference was held Monday, April 8 through Wednesday, April 10, 2019 in Lancaster, PA. Check out the schedule, speaker lineup, photos and more.