The Future Confectionery Leader Award was created in honor of the PMCA Student Outreach Program's 10-Year Anniversary in 2017. This award is presented to outstanding individuals who have participated in the Student Outreach Program, who now work in the confectionery industry and who give back to PMCA. We strive to cultivate the leaders of tomorrow and volunteerism is an excellent way to foster that growth.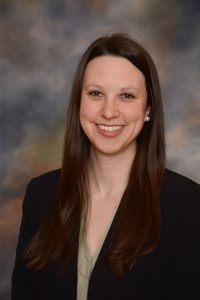 2022 Award Recipient
Amy DeJong
Mars Wrigley
Amy DeJong is a 2011 PMCA Student Outreach Program alum, currently working as a senior process development engineer on the Global Science & Technology team at Mars Wrigley. She holds a BS and PhD in food science from the University of Wisconsin-Madison, where her research focused on polyol crystallization in confectionery products. Amy is a member of the PMCA Research Committee, has been part of developing PMCA's new podcast and has enjoyed giving back to the Student Outreach Program as a guest speaker. You may also have seen Amy running around the world on CBS's reality show, The Amazing Race, which she won with friend and fellow food scientist Maya Warren in 2014.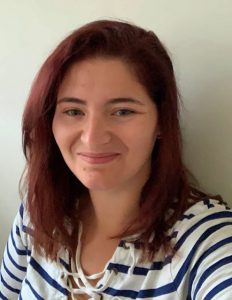 2022 Award Recipient
Elizabeth Hagerman
The Hershey Company
Elizabeth Hagerman is a food technologist with The Hershey Company. She is part of the US Continuous Improvement Team where they work cross-functionally with various departments within the company to complete cost reduction initiatives. She started working for The Hershey Company in January 2021 but has been in the industry for about now years, previously working at The Warrell Corporation. She earned her bachelor's degree in food science and technology from Oregon State University and received a minor in chemistry along the way. She currently is working towards her master's in global food law through an online program at Michigan State University. She has had the honor to give back to the Student Outreach Program as a mentor — which is crazy to think — since she remembers being a Student in the SOP. She has also had the privilege to speak at the 2019 PMCA conference on sugar crystallization, which was an incredible experience. Most recently she got to serve as a member of both the Membership and New Confectioners Welcome committees, just as another wonderful way to give back to this organization!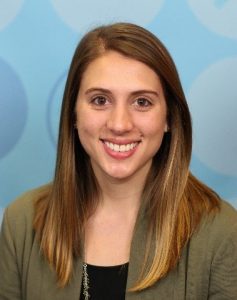 2022 Award Recipient
Ashley Searing
The Hershey Company
Ashley Searing is a senior ingredient specialist at The Hershey Company. Currently, she works on the procurement team where she helps to source ingredients for their plants and ensure continuity throughout the supply chain. It's an exciting group that interacts with many areas of the business including plants, marketing, research and development and quality. She is a 2016 graduate of Virginia Tech with a degree in food science and technology with a minor in business. As a student at Virginia Tech, she had the pleasure of attending the PMCA conference through the Student Outreach Program during her junior and senior years. These experiences were some of the best hands-on learning experiences during college. She gained an interest and passion for the confectionery industry that continues today.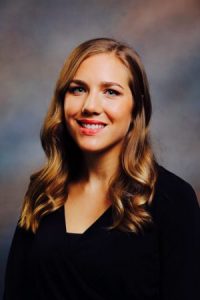 2017 Award Recipient
Erin Fleming
Mars Chocolate NA
I first became involved with PMCA when I was an undergraduate student studying food science at Penn State. While researching graduate programs, I came across the Ralph Lee Graduate Confectionery Fellowship, a scholarship offered by PMCA through the Department of Food Science at Penn State. My passion for confections — coupled with my research interest in sensory science — made the fellowship a perfect fit, and I was named the PMCA Ralph Lee Fellow in 2013. It was an incredible experience that not only provided me with a foundation of knowledge surrounding many types of confections, but allowed me to build relationships with industry contacts.
Participating in the Student Outreach Program was a great way for me to experience my first Annual Production Conference. The structure of the SOP really takes students' needs into account, as it can be daunting to attend a conference for the first time – especially if you don't know anyone. As a SOP participant, I was paired with an industry mentor who made sure I was getting the most out of the conference content and networking activities. Additionally, there were many SOP-specific events, including smaller group Q&As and meals so that I could connect with colleagues on a more personal level.
After completing my graduate work, I entered the confectionery industry as a sensory scientist at Mars Chocolate North America. The vast and varied experiences that I had been afforded throughout my involvement with PMCA undoubtedly aided me in gaining employment within the confectionery industry.  Not soon after beginning my career at Mars, I was also invited to present my research at the PMCA Annual Production Conference in 2015. It was an incredible honor to share my research, reconnect with colleagues and to see that my research had an impact. Since then, I have been involved in chairing the PMCA Social Media Committee with the goal to harmonize the social media presence of the organization as a whole across all social media channels. This leadership experience has given me an even greater appreciation for the tremendous amount of work that the board and other committee members and chairs invest into giving back to the organization.
As I reflect on my time with the PMCA, I am both humbled by and grateful for the opportunities I have been given, as it is obvious that this association has shaped both my academic and professional career. With this in mind, my hope is that I am able to provide the next generation of student members the same opportunities I was given, so that they may succeed in the confectionery industry.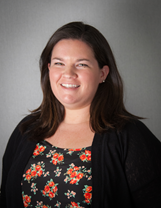 2017 Award Recipient
Caitlin Harvey
Blommer Chocolate Company
I attended conferences in both 2009 and 2010 as a student in the Student Outreach Program. I remember being very nervous to attend my first industry conference, but my fears quickly washed away as I met my mentor, Pat Hurley. I was in complete awe getting to visit the two manufacturing facilities, Warrell and Mars Elizabethtown. I made many connections through those two years as a student honoree (and many friends back at school with my bags of candy). Through the Student Outreach Program, I was able to garner my first internship at Asher's Chocolates in Souderton, PA during the summer of 2010. After that experience, I knew I wanted to work in the confectionery industry! After graduation, my career at Blommer started as a product development technologist in their Union City, CA facility. I have been with Blommer Chocolate Company for almost six years and I am now in the role of R&D scientist-product development in their East Greenville, PA facility. I am forever indebted to the Student Outreach Program for introducing me to this sweet industry! I am grateful to be on the other side to introduce even more students to the wonder that is the confectionery industry.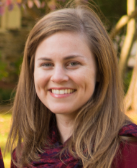 2017 Award Recipient
Hilary Long
The Hershey Company
I was a member of the 2009 PMCA SOP Program. Upon graduation, I went to work at The Hershey Company in Hershey, PA.  I held a series of roles in product development and launched products ranging from cocoa-based Granola Clusters to Krackel Bars. Currently, I am the process and portfolio manager for Front of Funnel Innovation at Hershey. I have given back to PMCA as a student mentor in the SOP because of my deep appreciation to those who welcomed me into this community of confectioners, and because I enjoy learning the perspectives of the next generation of confectioners.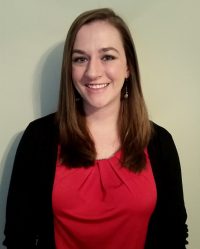 2017 Award Recipient
Carly Meck
Blommer Chocolate Company
I had not thought about working in the confectionery industry prior to securing an internship at Blommer Chocolate, but now I realize that there is no place I would rather be. My SOP experience was a bit of a hybrid; I was still interning at Blommer so I was able to enjoy targeted professional networking as well as participate in the numerous student activities. I made some connections in my first year at PMCA that I'm still thankful for today. Throughout my relatively short confectionery career, I've been able to be a part of some great experiences including starting up production lines, creating new products that I can buy on store shelves and providing educational seminars for both internal and external customers. Because of these experiences, I knew giving back to PMCA would fit itself into my professional career perfectly. I would be able to educate students about the confectionery industry in addition to sharing the great experience I've had working in American manufacturing. I enjoy keeping in touch with my "mentees" and providing advice when needed. Through the SOP, I've also been more involved in other PMCA committees and I hope to continue that for years to come!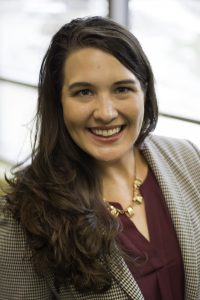 2017 Award Recipient
Tessa Porter
Glanbia Performance Nutrition
I joined the candy industry in 2007 while attending the University of Nebraska-Lincoln and working on salt water taffy and honey caramels at UNL's Food Processing Center. I first attended PMCA and participated in the Student Outreach Program in 2008 in conjunction with the AACT scholarship program and continued to be a student member throughout my education. After graduating from UNL in 2009 with a degree in food science and technology, I obtained a product development internship at The Hershey Company in 2008 and 2010 through the connections that I had made while in the Student Outreach Program. I was also introduced to Dr. Rich Hartel during a dinner at the PMCA conference, which led me to pursue my master's degree in food science at The University of Wisconsin-Madison from 2010-2012 researching sucrose crystallization. During the final months of my graduate degree, connections within PMCA led me to exciting job opportunities. I completed my thesis and graduated from UW-Madison in the summer of 2012 and was hired as a food scientist at Ferrara Candy Company in Forest Park, IL. I became the manager of R&D at Ferrara Candy in 2014 and am newly the R&D manager of product development-contract at Glanbia Performance Nutrition in Aurora, IL. I continue to be involved in the PMCA SOP as a mentor since 2012 as well as helping on the SOP committee when I can.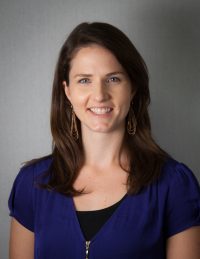 2017 Award Recipient
Melissa Tisoncik
Blommer Chocolate Company
I knew I wanted to be in the confectionery industry when I had the opportunity to participate in the Student Outreach Program (SOP) in 2009 as a MS student at UIUC. It was my first glance into the scientific culture behind candy making. At PMCA, I was introduced to the best ingredient of all time: the confectioner! The wealth of knowledge and experience within PMCA is tremendous. The Student Outreach Program aligned me with wonderful mentors who taught me about an industry I knew very little about. In 2010, I came back as a second-year SOP participant eager to join the industry. Through networking and guidance from my mentors, I was able to interview with a company in my hometown, Blommer Chocolate.  I am grateful for PMCA to have given me the opportunity to learn and understand the industry, as I am grateful to Blommer for giving me the chance to succeed and continue to innovate in R&D. Seven years later, my passion is still about working with chocolate and helping others understand it more. It all started within the SOP and I have learned so very much. It is wonderful to encourage other students and show them that a spark of passion found at PMCA, plus hard work and perseverance, can ignite your career as a confectioner.