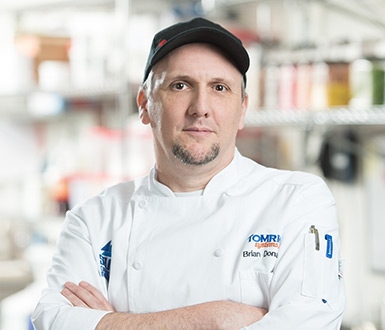 Get to know confectionery leaders within PMCA as they chat with Education Committee member and host Brian Donaghy, Tomric Systems about their backgrounds, values, favorite memories and more. Whether you've known them for years or have yet to meet, you'll leave the conversation feeling like you've spent a few minutes with longtime industry pals.
Ed Wilson, PMCA Board Director & Former Chair of the Board
Retired, AAK USA
Brian and Ed chat about Ed's longtime service as a PMCA volunteer and leader. Ed shares his early experiences in the confectionery industry and how colleagues and competitors alike helped him learn the ropes. Brian and Ed talk about their time together at PMCA's Cannabis in Confections & Snacks Symposium and reminisce about Philadelphia. Ed reveals his process for choosing his go-to treat while traveling.
Interview recorded in September 2020
Steve Genzoli, PMCA Vice President
Ghirardelli Chocolate Company
Episode 3
Brian and Steve chat about Steve's role as PMCA Vice President and how he first got involved in the association. They talk about food science geekiness, paying it forward and the importance of education, whether online or in person. Steve also shares his love of agriculture and his go-to movie theater candy.
Interview recorded in September 2020
Tom Houlihan, PMCA President
Guittard Chocolate Company
Episode 2
Brian and Tom chat about Tom's new role as PMCA President and his long-term involvement in the association. They reflect on what's changing, what's staying the same and industry trends that are here to stay. Tom also shares his favorite on-the-go confection, whether he's passing through a hotel lobby or enjoying the great outdoors.
Interview recorded in August 2020
Rose Potts, PMCA Chair of the Board
Blommer Chocolate Company
Episode 1
Brian and Rose chat about her role as Chair of the Board of Directors, industry trends, and the collaborative nature of PMCA (and the confectionery industry in general). Brian shares a story about how Rose helped him learn about chocolate making and Rose talks about an unexpected call from Scholastic Books. After much deliberation, Rose divulges her go-to sweet treat.
Interview recorded in August 2020