Beyond the Basics — Centers for Chocolates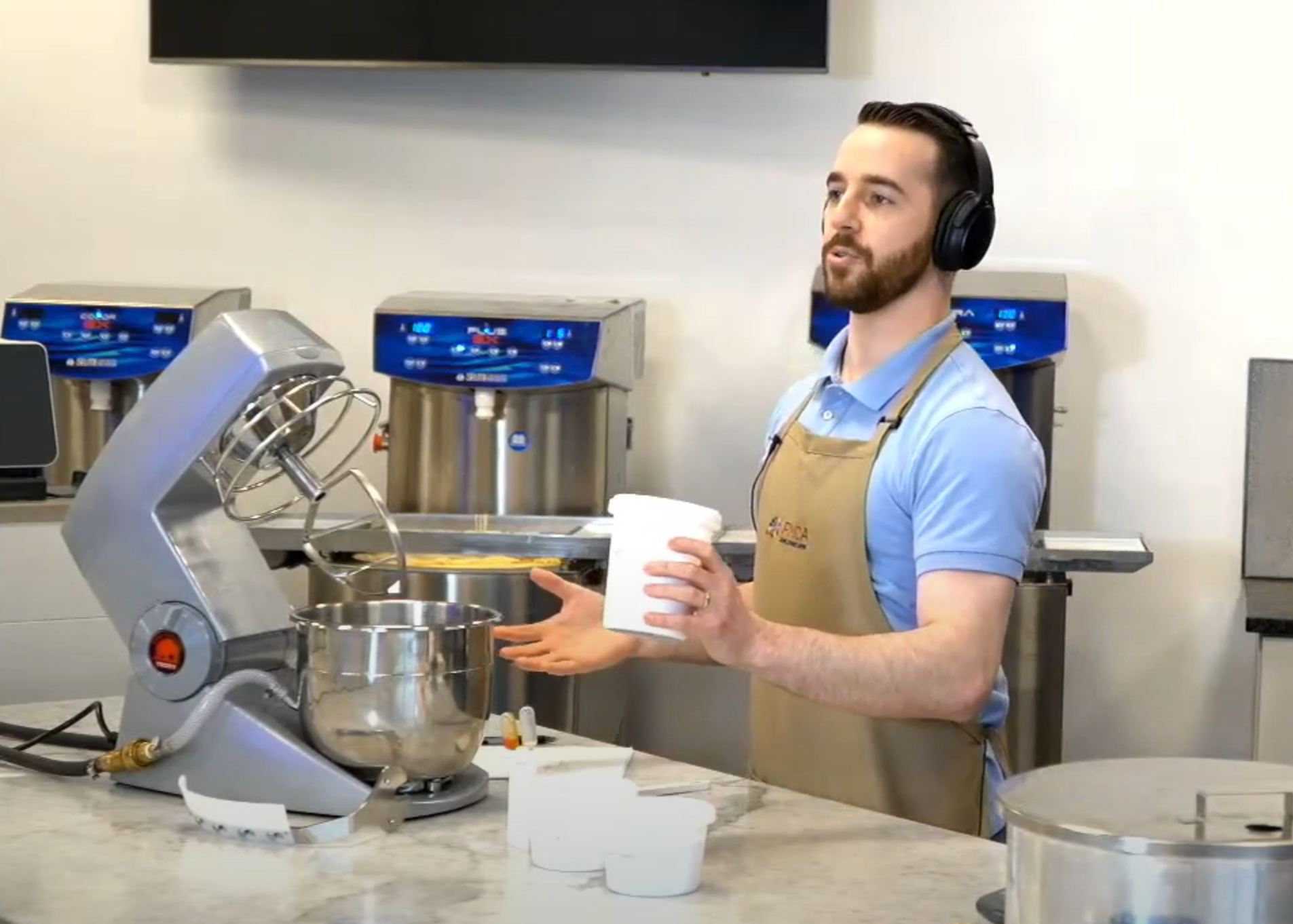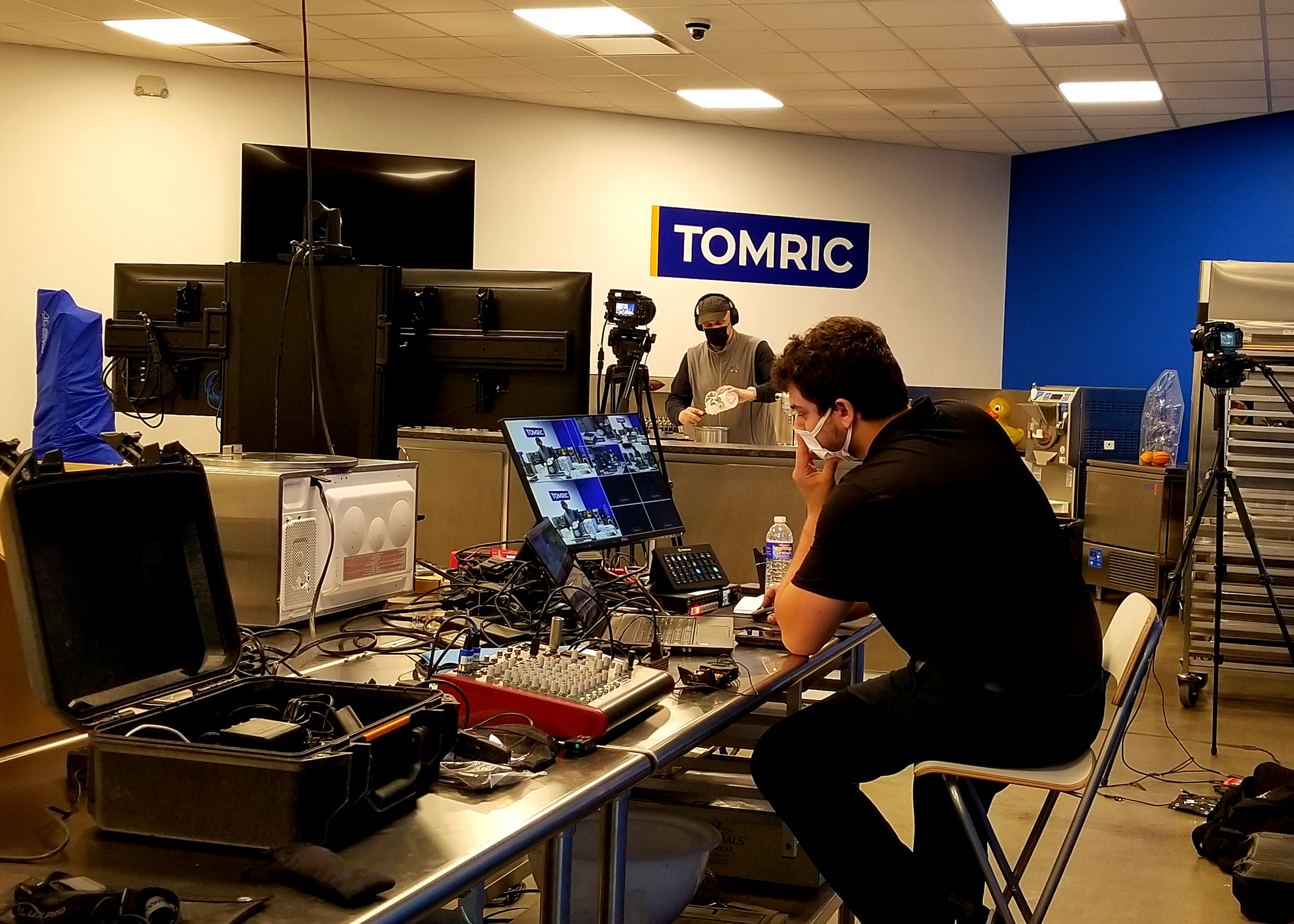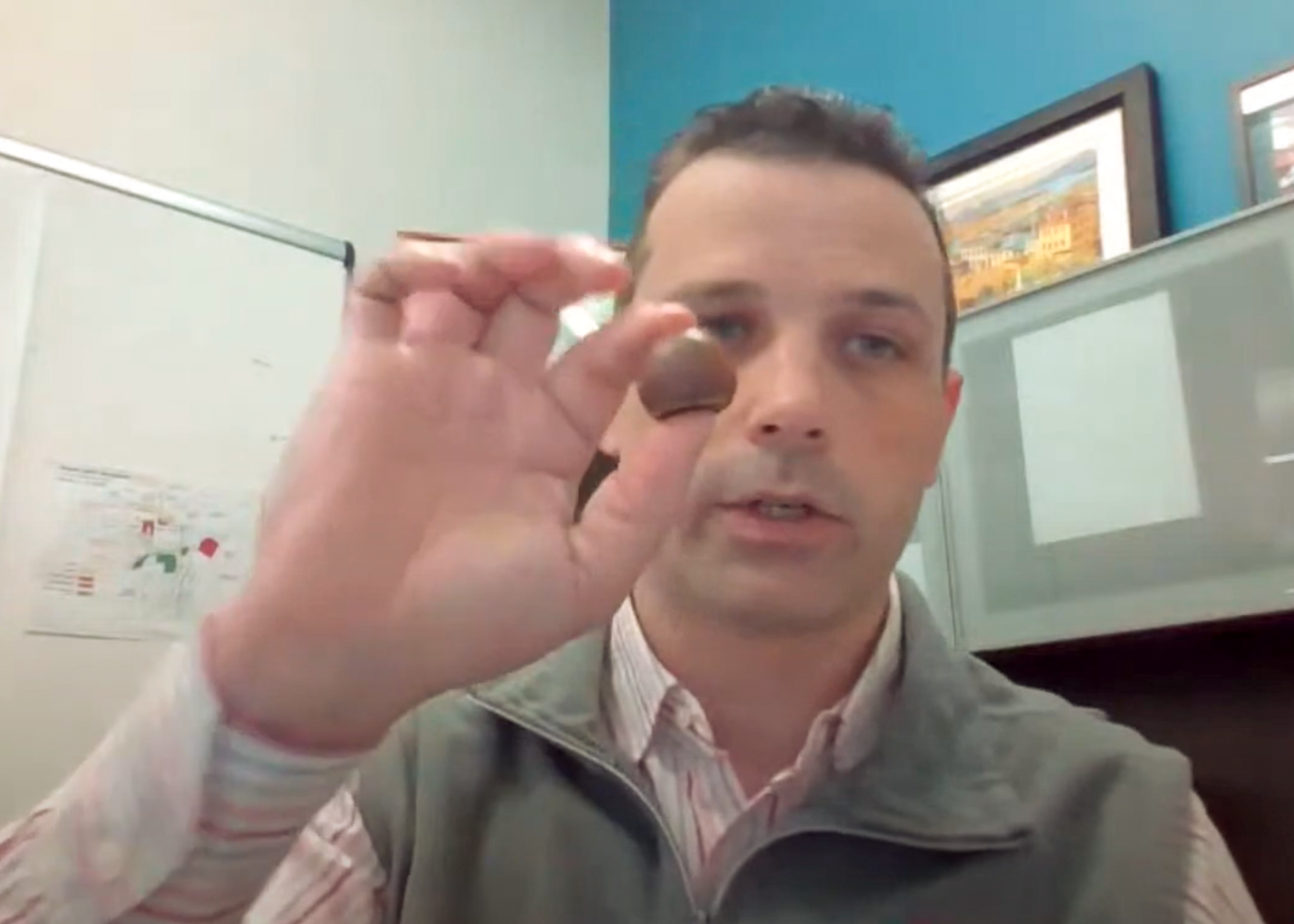 Truffles, Centers & Applications
This presentation will discuss traditional as well as extended shelf life for truffle-type products from a manufacturer's R&D perspective. We will look at considerations when developing a new flavor of truffle as well as scale-up from benchtop to production. Applications will also be addressed.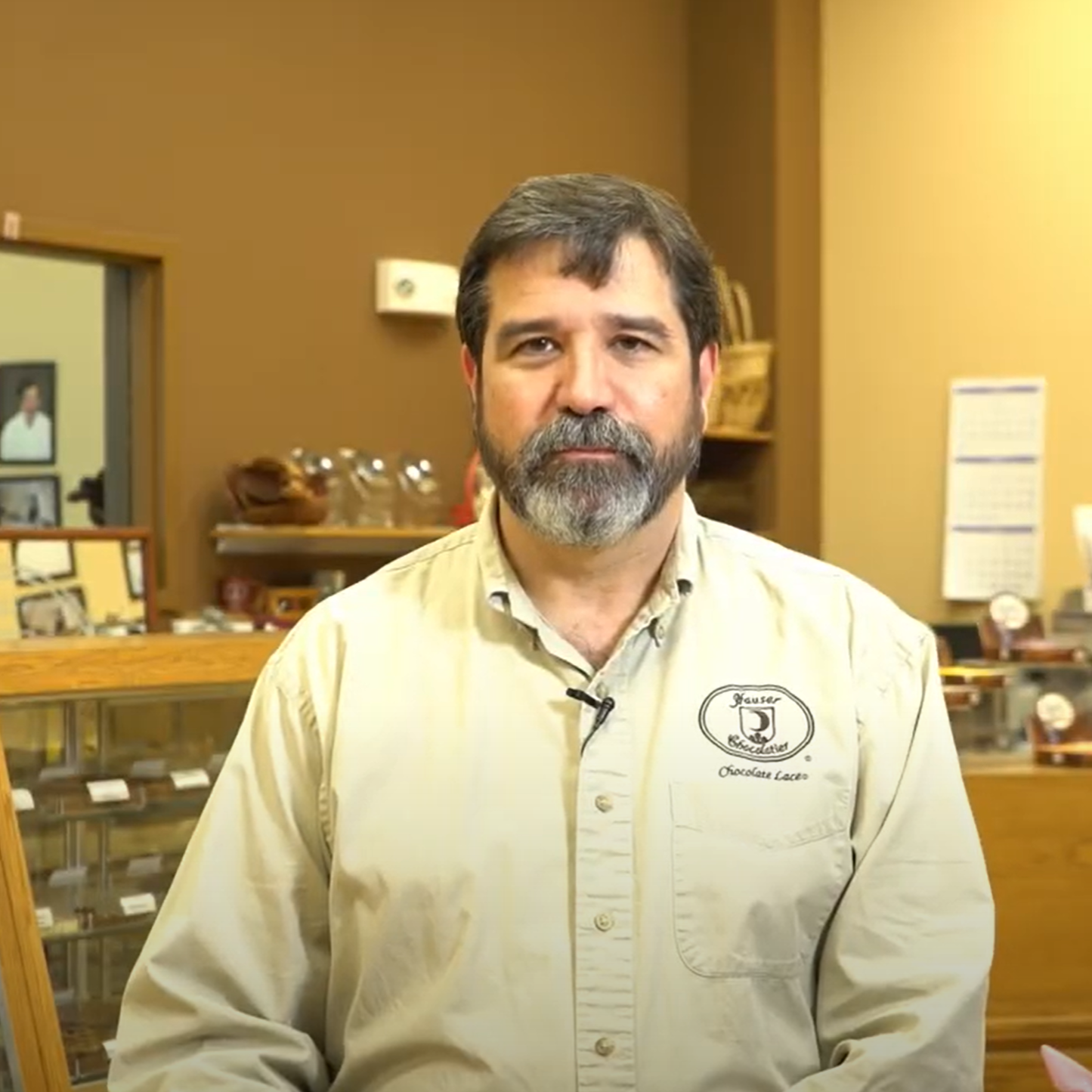 Rudi Hauser, Hauser Chocolatier
Rudi Hauser, Jr., president and owner of Hauser Chocolatier, has been in the confectionery industry his entire career. His first taste of the food business was working in the family bakery at the age of 12. After college in 1985, the family started Hauser Chocolatier where he began with making chocolate shells. He learned his craft working alongside his father who learned chocolate and confectionery during his apprenticeship in Switzerland where he grew up. Rudi earned recognition as a Master Chocolatier Emeritus certification through the RCI in 2003. Rudi plies his trade in Westerly, RI where he is now working with the next generation, his son Ravi.
Fondant-Based & Grained Confections
Fondant is often used as a graining agent for confections. This presentation will include grained confections, namely, fudges and certain cast creams. In addition to being used as a graining agent, fondant is widely used as the base for many of our confections such as creams, cordials and mints. Types of fondant will be discussed, as well as types of confections made with fondant. We'll also review basic processes for cast/deposited candies and hand-roll/extruded/enrobed items, as well as troubleshooting.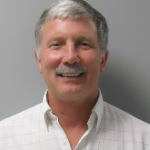 Randy Hofberger, R&D Candy Consulting
Randy has more than 35 years of experience in the confectionery industry, with many years at Nestlè Confections starting in the QA department and eventually into technical applications. He started R&D Candy Consulting in 2008 to help people with their confectionery challenges.
Randy is involved with RCI, AACT and PMCA and has assisted with lectures and technical courses. He is the recipient of the Henry Bornhofft and Stroud Jordan awards and has contributed technical articles to Candy Industry, Manufacturing Confectioner Magazine, AIB and co-authored chapters to several books. Recently, he has assisted with the book Confectionery Science and Technology.
Randy's personal interests include candy making, hiking, cooking, traveling, biking and kayaking.
Fat-Based Confectionery Fillings
Filled chocolates, or pralines, are a universal favorite transcending age, geography and culture. The variety of fat-based fillings is only limited by our creativity and imagination. They range from the exotic, indulgent and fanciful to the somewhat ordinary. Fat plays a major role in the sensory attributes and shelf life of filled chocolate articles, and in many ways governs the overall eating experience enjoyed by consumers. This presentation will review the types of fats used for confectionery fillings and their unique functional properties. Special emphasis will be given to the dynamic interaction occurring between the filling fat and shell coating fat, and the impact this interaction has on quality, shelf life and acceptability.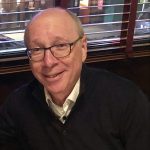 Jeffrey Fine, AAK USA
Jeff has spent close to 30 years working in fats and oils research and applications across the food and confectionery industries. He has had held senior technical positions with both major CPGs and ingredient suppliers including General Mills, The Hershey Company and PepsiCo. He most recently served as the North American R&D lead of Cargill's Edible Oil Division. His work with fats and oils spans products ranging from bakery and chocolate to infant nutrition and candles. He previously served as the chair of the PMCA Research Committee.
Jeff holds a PhD in biochemistry from Ohio State University and currently serves as senior director of R&D to AAK.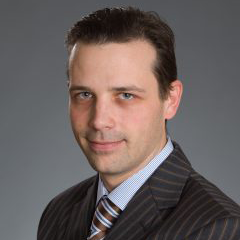 Moderator: Nico Tomaselli, Lindt & Sprüngli
Nico Tomaselli is the director of R&D at Lindt & Sprüngli USA located in Stratham, NH. Nico began his career in Milan, Italy, where at the age of 13 he first developed an interest in the culinary arts and chocolate in a little pasty store. After starting a traditional culinary arts and pastry program he soon realized chocolate was his true passion. After completing his culinary degree, Nico entered the University of Milan where he earned a master's degree in food science in 2003 and then a Lindt Academy Master in Business from University of Castellanza LIUC in 2011.
After his graduation, Nico worked in technical support for a German beer company for four years before joining Lindt & Sprüngli, Italy. He started in Induno Olona, Italy as the innovation and technology project manager and then became the R&D manager. In 2012, Nico accepted the position as R&D manager for Lindt & Sprüngli USA and moved to Stratham, NH. There, he was charged with creating a new R&D business unit for the North American branch of Lindt.
In addition to his role as leader of the R&D team, Nico collaborates with the Lindt international technology team and international technology vendors to help shape the future of premium chocolate (because "life's too short for ordinary chocolate"). Nico also collaborates with national and international candy associations and is a member of two PMCA committees (Education & Learning and Student Outreach) as well as a board director.
Originally from Milan, Italy, Nico currently resides in New Hampshire with his wife and three wonderful kids.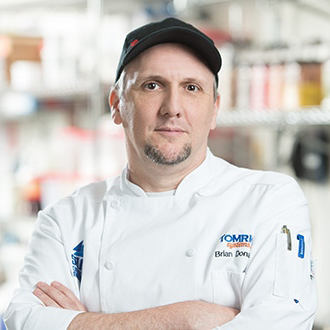 Demo Lead: Brian Donaghy, Tomric Systems Inc.
Brian Donaghy is currently the corporate chocolatier and innovation center manager for Tomric Systems, Inc. of Buffalo, NY. At Tomric, he is responsible for training and customer support of all Tomric products but spends most of his time coaching and training on Selmi chocolate handling equipment in Buffalo and throughout North America. His passport includes numerous stamps from cacao origin countries and has been in more chocolate plants than he remembers. Prior to his time with Tomric, Brian worked for a Swiss chocolate import company, The Ritz-Carlton and was a culinary instructor. When not working with, eating or cleaning up chocolate, you will find him on adventures with his family or on a squash court.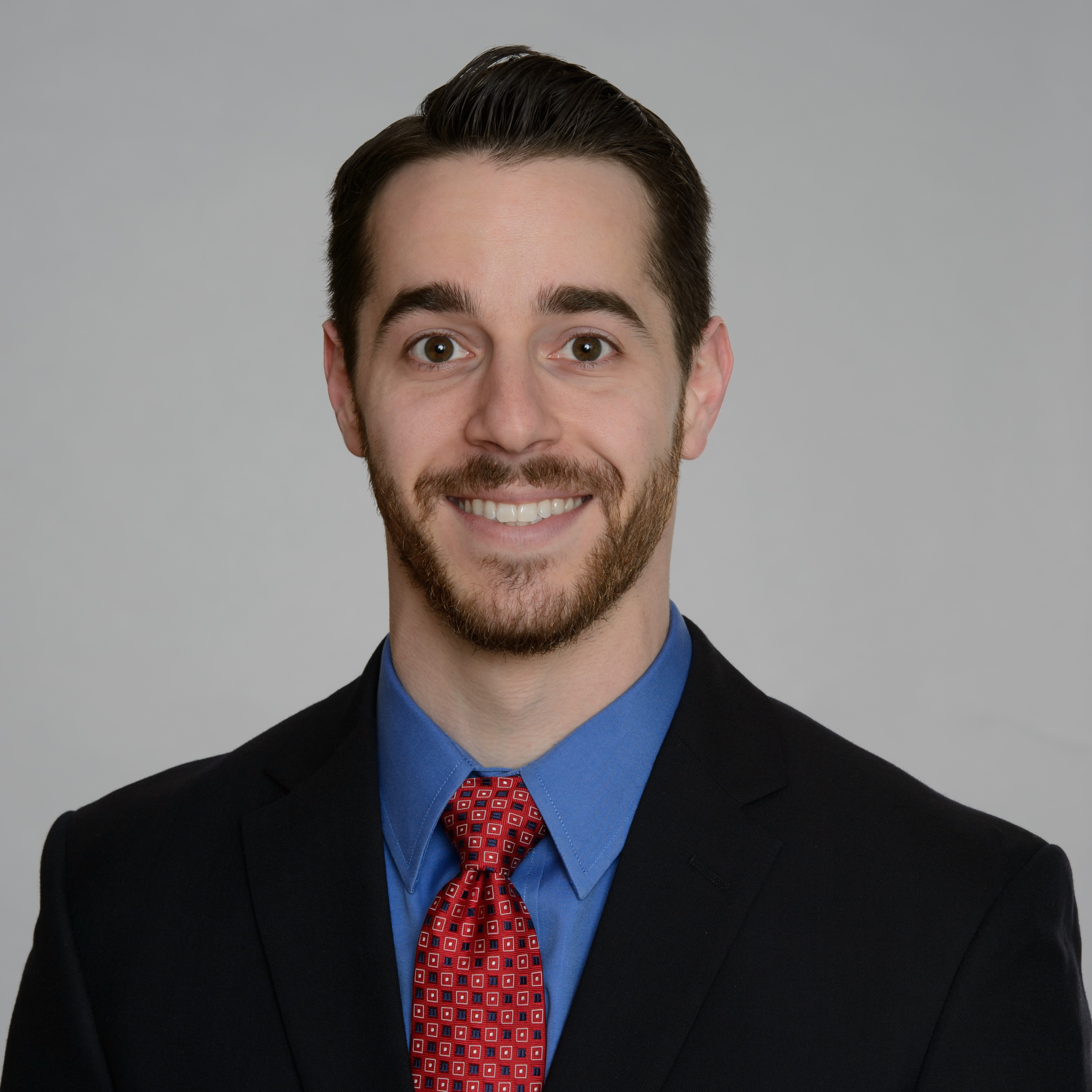 Demo Lead: Zachary Freed, AAK USA
Zachary Freed is the customer innovations application specialist in the Chocolate and Confectionery Group for AAK USA. Prior to this role, he was the innovations project manager at Barry Callebaut. He serves on the PMCA Education Committee and as a mentor with the Student Outreach Program
Zachary received his bachelor's degree in food science and management from Delaware Valley College.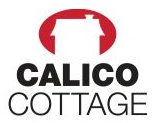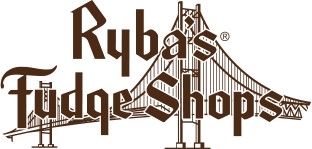 Regulatory Update for the Confectionery Industry 2021
Despite a pandemic and a fierce presidential election cycle, 2020 was a very active year for food regulations. As with everything 2020, COVID-19 issues dominated the regulatory landscape as federal, state and local governments as well as private companies worked individually and collectively to assure an uninterrupted, safe food supply. Notable actions included designating the food and agriculture sector workforce as essential and the development of protocols for worker safety and workplace sanitation.  More recently, COVID-19 vaccination distribution and availability have dominated the discussion. The year also brought other regulatory actions from FDA on both nutrition/labeling and food safety.
On nutrition/labeling, the agency finalized guidance on the new nutrition facts panel guidance and allulose labeling and its rule regarding "gluten-free" claims on fermented foods, reopened the discussion of modernizing the standards of identity and issued draft guidance on sesame allergen labeling.
In the food safety area, FDA issued draft guidance on lab accreditation, traceability requirements for certain foods and ramped its "New Era of Smarter Food Safety." FDA continues to demonstrate concern regarding levels of milk protein in dark chocolate. USDA provided guidance on testing methods for bioengineered (BE) food disclosure and the addition of new BE variants to its list including BE sugar cane. Prior to the focus shifting to COVID-19 issues, regulatory agencies and Congress were focused on initiatives regarding hemp and cannabidiol following its removal from the Schedule 1 list under the 2018 Farm Bill.
2020 was also a year for new Dietary Guidelines for Americans. Of note for the confectionery industry, recommendations for added sugar intake remain at 10 percent of total calories, despite the recommendation from the Dietary Guidelines Advisory Committee to lower that level to six percent.
Outside of the US, the food regulatory and policy world was focused on new front-of-pack labeling requirements in Mexico and other Latin/South American countries as well as advertising and sales bans of "unhealthy" food in the UK. Similarly, state and local actions are focused on high-sugar foods including a retail check out ban of soda, candy and other treats in Berkeley, CA. 2021 is poised to be a very busy regulatory year as the Biden Administration refocuses on nutrition and health issues.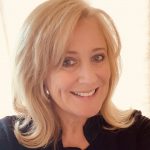 May 11, 2021
Debra L. Miller, PhD, National Confectioners Association
Debra L. Miller, PhD is the senior vice president of scientific and regulatory affairs at the National Confectioners Association, where she is responsible for technical leadership on labeling, food safety and other food policies and regulations. She also serves as staff lead for NCA's Chocolate Council. Dr. Miller also leads NCA's nutrition and food policy initiatives, which span local, state, federal and international arenas advocating for science-based approaches.
Dr. Miller has more than 20 years of experience in nutrition science and regulatory issues in the food industry, with 15 of those years in the chocolate and confectionery industry. Previously, Dr. Miller served as director of scientific and regulatory affairs at The Hershey Company, where she was responsible for developing internal and external food policies, which affect food labeling and food safety regulations. Prior to that, she served as the director of nutrition in Hershey's research and development division, where she held responsibility for the clinical nutrition research program, health professional communications and was the director of the Hershey Center for Health & Nutrition.
Before joining The Hershey Company in 2004, Dr. Miller served as director of nutrition communications for Dupont Nutrition, St. Louis, MO. Dr. Miller was an assistant professor at Johns Hopkins School of Medicine, where she investigated food intake regulation and led the olestra post-market surveillance clinical trial. She completed a post-doctoral fellowship in obesity treatment at Harvard Medical School after completing her doctoral degree.
Dr. Miller is a graduate of Juniata College (Huntingdon, PA) and The Pennsylvania State University with a doctoral degree in bio-behavioral health and a doctoral minor in nutrition science.
Why a Food Safety Culture?
The food manufacturing industry has been enhancing programs and requirements to guarantee that the products manufactured are safe for consumers. The regulatory environment has created stronger awareness through strict regulations: Food safety Modernization Act (FSMA) in the US, stricter regulations on the EU, Safe Food Australia (among others) and the New Era of Smarter Food safety, launched by FDA in 2020. The common denominator for these regulations is consistency in the risk management approach for food safety.
In the history of food safety — for every outbreak, for every recall, for every deviation — there is a component of human behaviors that failed. A culture is intuitive. It has to do with feelings and beliefs, with what is right and what is wrong, not because it is the law, but because common sense and values dictate it is. Incorporating the model of a set of values to manage food safety, with complete commitment, education and training and positive reinforcements is a model that guarantees consistency on the programs.
The COVID-19 pandemic continues to create big constraints for food manufacturers, and there is a stronger need to have consistency and strength on the management of food safety to protect the health of consumers and the strength of brands.
The implementation of a culture-based approach where there is an understanding of food safety risks at all organizational levels and functions is essential. This review will provide insights on the management of food safety risks through the development of programs that recognize the strength of the people for its success. This can be accomplished through ongoing education, empowerment and recognition of the workforce and the use of metrics to control food safety hazards.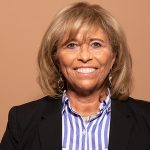 June 8, 2021
Dr. Liliana Casal-Wardle, The Acheson Group
Dr. Liliana Casal-Wardle, senior director of food safety, has more than 25 years of experience in private industry, with technical and leadership roles at the corporate level for 18 years for The Hershey Company. In this function, she was responsible for supply chain food safety and quality compliance, managing suppliers, internal facilities, external partners and distributors based in the United States and internationally. Dr. Casal-Wardle has worked with internationally renowned companies, developing and implementing strategies focused on regulatory compliance, risk mitigation, project design and processes for brand and consumer protection. Her areas of expertise include food safety, food safety culture, food science, food defense, sanitary equipment design, cleaning and sanitation practices, environmental control programs, GFSI requirements and quality assurance, among others. Dr. Liliana Casal-Wardle has a multicultural and multilingual background, having resided and being professionally active in Argentina, Australia, Brazil and the United States. She has a PhD in biochemistry from the University of Buenos Aires, Argentina. She worked with tropical diseases at the University of Buenos Aires, Argentina, the Royal Melbourne Hospital of Australia and the University of São Paulo in Brazil. Dr. Casal-Wardle is a certified SQF practitioner and a qualified FSMA preventive controls (PCQI) individual. She is also a member of IAFP and PMCA.
Sugar & Calorie Reduction – Challenges & Opportunities
Q&A with Jake Walsh and Sanjiv Avashia, Tate & Lyle
Conventional sweeteners are a versatile part of most traditional confections. Many of these sweeteners are collectively referred to as "sugars." Appropriate selection of these sweeteners offers the opportunity to build confections with appealing textural characteristics along with a pleasant sweet flavor. While the ability to process high-quality candies economically is favorable with many of the conventional sweeteners, nutritional shortcomings register as a concern by many in the marketplace. Nutritionists and health professionals recognize that traditional confections eaten in moderation are part of a healthy diet, but many consumers are seeking alternatives. This presentation will highlight ingredient tools, properties and functionality for gummies, caramels and fruit chews, which offer the option of lower sugar content, decreased glycemic response and potentially minimize caloric impact.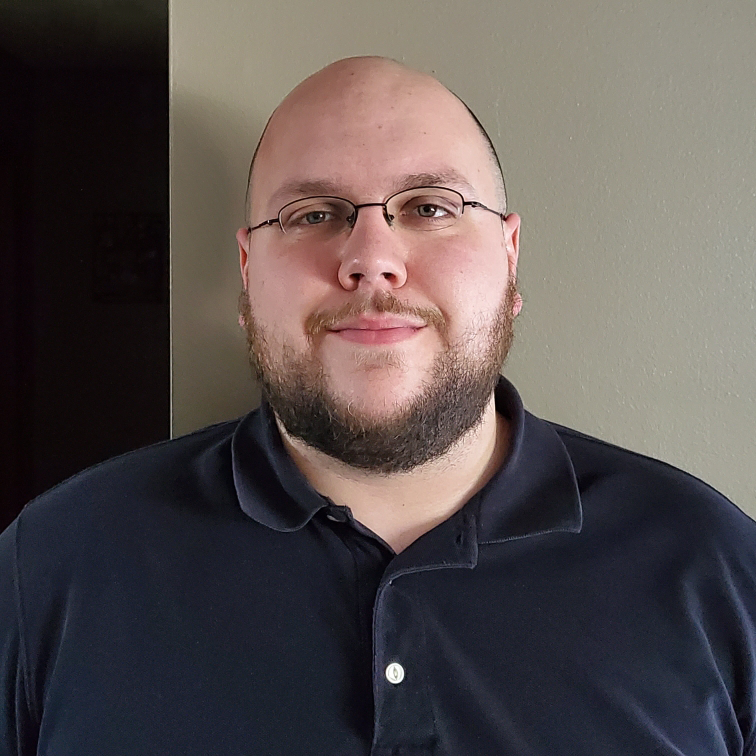 July 13, 2021
James "Jake" Walsh, Tate & Lyle
Jake Walsh is an associate scientist with the Food and Beverage Solutions business unit of Tate & Lyle. His work focuses on confections, nutrition bars, and snacks. He graduated from University of Illinois at Chicago in 2015.
He enjoys board games and going for walks with his wife and their three-legged German Shepherd.
Nuts, Almonds Chocolate – Functionality, Shelf Life & Liking
Nuts are the most popular inclusion in chocolate bars in North America. Consumers state their primary nut benefits in chocolate are crunch followed by nutrition, satiety and taste (2018 Global Chocolate Study, Sterling Rice Group). The almond industry has invested in sensory and flavor research looking at shelf life and flavor volatiles to understand liking of flavor and shelf life of roasted almonds. When formulating chocolate-based confections with almond inclusions, the two primary methods of product failure are surface fat bloom and rancid flavor. Three studies will be presented addressing these concerns over shelf life for diced almond and almond butter-filled chocolate products.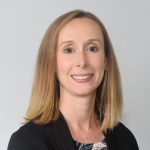 August 10, 2021
Sarah Houle, Ghirardelli Chocolate Company
Sarah Woodling Houle is currently the research and development manager at the Ghirardelli Chocolate Company in San Leandro, CA. In this role, she is responsible for leading the team of talented technologists that work on developing new chocolate bars, squares, baking items and professional products. Prior to her role at Ghirardelli, Sarah was a senior scientist at Continental Mills in Seattle, WA. In addition, she has also held positions as a staff scientist at The Hershey Company and a food scientist at General Mills. Her experience in product development has covered a wide category of products, including but not limited to fresh breads, breakfast cereals, caramels, sugar confections, baking mixes, popcorn, tortilla chips and chocolate confections.
Sarah holds a BS in food science from Penn State University and an M.S. in food science and technology from Cornell University. She is a member of IFT and the Western Region Committee of PMCA.
Sanitary Design in a Digital World
Sanitary design is one of those foundational skills that carries through many aspects of our production facilities, and the "c" in cGMP (Current Good Manufacturing Practice) is constantly leading to change and improvements in how we do business. As we work in an environment that many of us would have considered a dream as a kid – making chocolate, candy and confections – it's good for us to revisit these foundational skills and consider ways we can do it better so generations to come can safely enjoy all the amazing treats and sweets out there.  Since 2018, the FDA has cited more than 2,000 instances in which facilities failed to comply with 21 CFR Parts 110 & 117 related to cGMP. This presentation will cover key aspects of sanitary design related to 21 CFR Part 110, highlight how these items were applied in confections facility modification case studies and discuss innovative tools your facility can use to improve CAPEX and OPEX initiatives impacted by sanitary design requirements.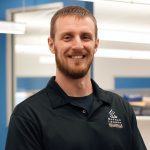 Matthew Archey, Borton-Lawson
Matt Archey is a licensed professional engineer, LEED AP BD+C, and industrial service leader at Borton-Lawson committed to helping food manufacturers and building owners solve some of their most complex challenges in innovative and sustainable ways. He has 15+ years' experience in the building design and construction industry, has managed numerous OPEX and CAPEX projects for various FDA-regulated manufacturers in the food and beverage and pharmaceutical markets and was named to Lehigh Valley Business's Top 40 Under 40 in 2018.
Matt spends his spare time serving multiple ASHRAE chapters, volunteering in his church and community, enjoying the outdoors with his wife, their daughter, and their wirehaired vizsla and convincing his wife that another bird dog is exactly what they need in life.
Women in Cocoa: Hidden Jewels of Chocolate
Join us as we examine the opportunities and challenges facing women in cocoa across different cocoa origins from Papua New Guinea to Ecuador, Nigeria and Côte d'Ivoire. Conscious of their place as a sociological half of the community, women are tackling with determination the major challenges of the cocoa sector. As cocoa farmers, managers of cooperatives or union of producers' cooperatives, managers of local cocoa processing companies, technical managers and specialized workers in the factories of large industrial groups, they are slowly but surely leaving their mark on the path towards sustainability in the cocoa sector.
The role and support of female cocoa farmers are rarely seen to the same degree; even though as wives, daughters, sisters, mothers and aunts, they provide a vital if "hidden" source of workforce and human capital resources on farms belonging to their male relatives. This includes not only cocoa-related activities, but also "care activities" necessary to maintain the social aspects of the production and which demands even more time and work from women. With the upward climb in the age profile of cocoa farmers, the low productivity of cocoa farms, along with the prevailing threat on forests to expand cocoa production and raise incomes, is it now the time to address the untapped resources of women cocoa farmers and see how women are a significant and critical catalyst for change that leads to sustainable communities and healthier families? And if so, how can generations of norms and gender stereotypes be overcome? Travel with us around the world and hear from women cocoa sustainability managers from the field and learn how they are responding to these challenges in their work collectively with women, youth and communities.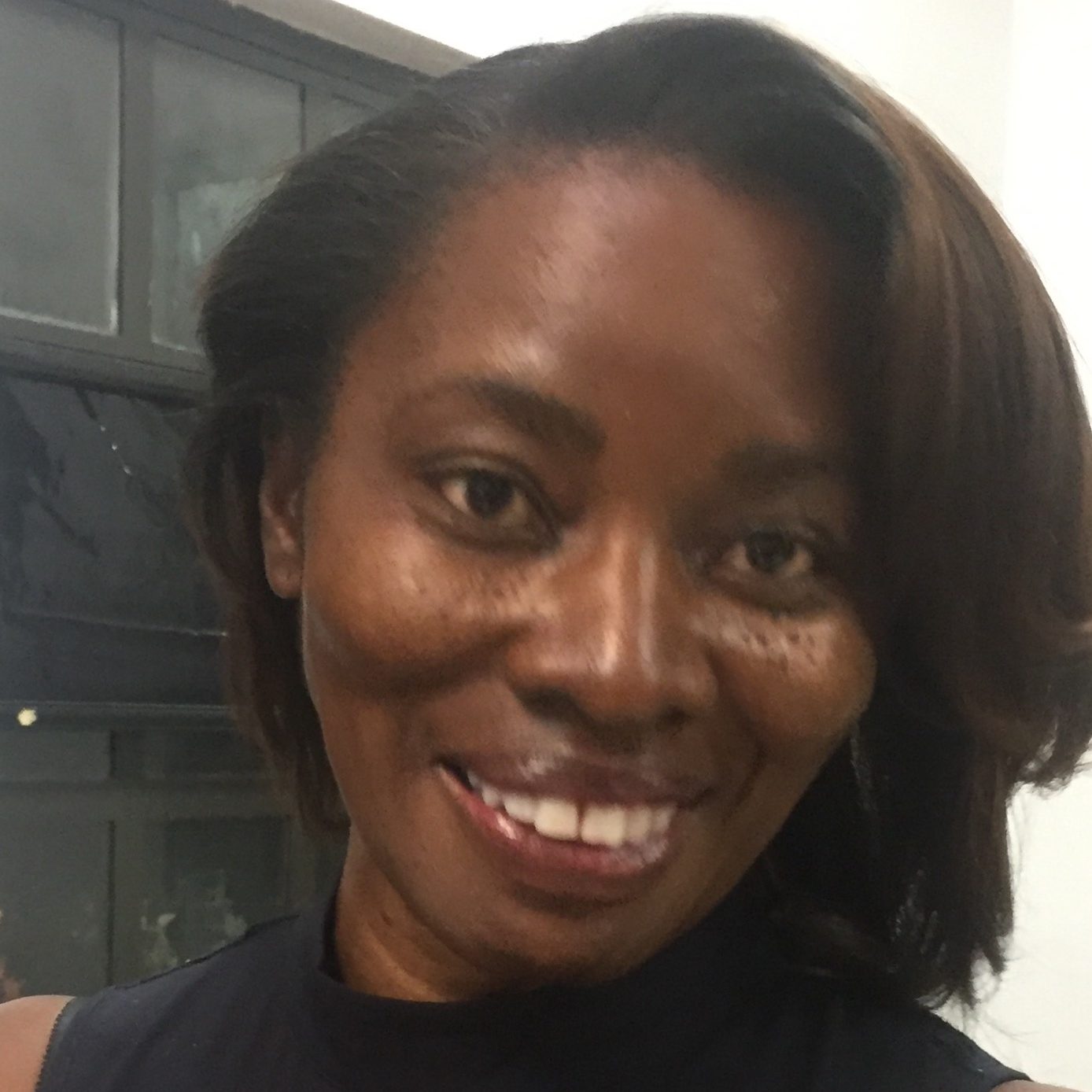 Jennifer Abuah, Nigeria
Jennifer joined Olam Nigeria in 2011, having previously worked in the UN and the UK voluntary sector. A prolific traveler, Jennifer grew up and was educated in Japan, USA, UK and Nigeria. She holds a master's degree in social policy and planning of developing countries from the London School of Economics.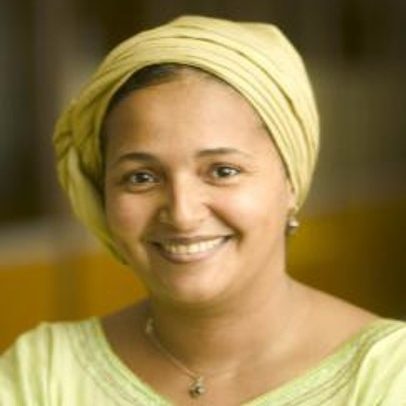 Danièle Kouassi, Côte d'Ivoire
Danièle S. Kouassi graduated from the University of Quebec at Montreal with a bachelor's degree in industrial chemistry in 1994, and an Master of Science in environmental science in 1998.
She started her career in green coffee with Nestlé in 1999 and spent her first five years with the company working with coffee farmers in Côte d'Ivoire. She joined the Olam group in 2004 in Côte d'Ivoire as procurement officer to purchase FOB cocoa from farmers organizations/small- and medium-size exporters. She integrated the sustainability cocoa team at Olam in 2006.  Today, she is head of cocoa sustainability.
Danièle has developed strong experience in livelihoods improvement through prosperous, independent, engaged communities and in environment safeguarding. She has been responsible for developing and managing cocoa sustainability programs on the ground, working with hundreds of cooperatives of cocoa farmers to optimize post-harvest processes and sourcing of responsible cocoa. She has targeted interventions to help farmers achieve a living income with tailored mixes of service packages that focus on farmers' specific needs.
Danièle is a member of the National Mirror Committee in charge of developing the African Regional Standard for Sustainable Cocoa. She is also member of the Compedium of Women Talents and Skills in Côte d'Ivoire and member of the alumni PMD, MDE Business School.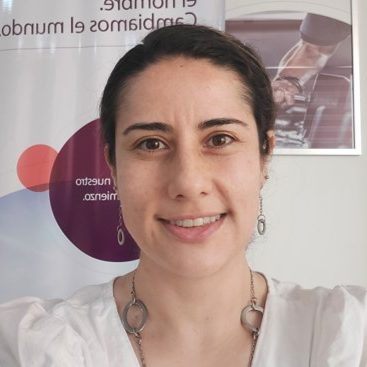 Paula Rueda, Ecuador
Paula Andrea Rueda Peña graduated from EARTH University in Costa Rica, with a bachelor's degree in agronomic engineering, 2001, and an Master of Science in environmental science, 2013, in Jorge Tadeo University in Colombia
She started her career in the cut flowers industry in 2002 spending three years with the company working in this sector in Costa Rica and Colombia as postharvest manager. She joined the international cooperation working six years with USAID, and six years with Canadian cooperation programs in Colombia with a focus in promoting rural economical development through agricultural value chains such as cocoa, coffee, rubber, fruits and vegetable, pepper and animal production. For five years, she worked in the public sector in CRS with Ecopetrol, building and implementing the rural development programs and with Finagro in the Nacional Technical Assistance program. She also worked as a soil and plant physiology teacher in a private university in Colombia.
Paula has developed strong experience in rural extension methodologies, livelihoods and rural development, strengthening agricultural value chains with an emphasis on associative and cooperative work, and formulation and implementation of national programs focused on farmers and their supply chains.
Since two years ago, she joined as the sustainability manager in the Olam Ecuador team, leading a team of 50 people, and the implementation of programs and strategies aligned with Cocoa Compass, with the goal that 100% of cocoa from the origin will be sustainable.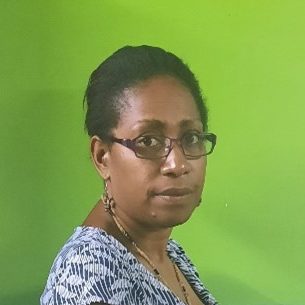 Melinda Thom, Papua New Guinea
Melinda Thom has a Bachelor of Science from the University of Papua New Guinea. She has more than 10 years of experience in community development and sustainable agricultural practices working with various organizations in Papua New Guinea.
Melinda presented a paper on gender in agroforestry in the Markham Valley of Papua New Guinea, where she discussed roles and responsibilities of women in agriculture and their decision-making powers in the community.
Melinda's current role is sustainability manager with Outspan PNG Ltd, a subsidiary of Olam Food Ingredients. She is involved in ensuring the company complies with subscribed and national laws of the country and also works with farming communities to ensure compliance in the production of quality and sustainable cocoa.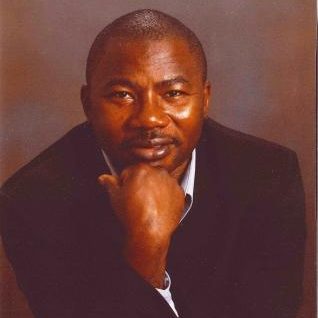 Abdoulaye Traore, Cargill Cocoa & Chocolate
Originally from the large cocoa-producing country of Côte d'Ivoire (Ivory Coast), where he obtained his undergraduate degree in natural science and plant genetics, Dr. Traore was the recipient of a student excellence award from the Ministry of Scientific Research of Côte d'Ivoire including a full scholarship to study in the USA. In 1993, he completed a master's degree in crop science from Oregon State University. In 1994, he started his PhD in food science and plant biotechnology at Penn State working with cocoa.
In 2000, he completed his PhD and moved to West Africa to pilot a cacao biotechnology transfer project in conjunction with Penn State and the STCP (Sustainable Tree Crop Program). From 2001 to 2003, Dr. Traore was an independent consultant for the BCCCA (Biscuit, Chocolate Cake and Confectionary Association), transferring cacao biotechnology in Côte d'Ivoire and Ghana.
From 2003 to 2006, Dr. Traore was a Schwatz Research Fellow at the Penn State School of Forestry. From 2006 to 2016, he worked at Mars Chocolate North America first as a scientist with the Global Chocolate Technology group on a variety of projects on cocoa and chocolate industrial processing, and later as the R&D quality and food safety manager at the Mars Chocolate North America plant in Elizabethtown, PA. In 2016 he joined Cargill Cocoa and Chocolate North America as an R&D senior technical service manager. Dr. Traore has several publications in scientific journals and conferences.