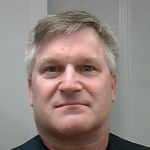 Eric Bliss, Senior Engineering Manager, Blommer Chocolate Company
Eric has over 30 years of experience in food manufacturing as process engineer, project manager, operations manager, and engineering manager. Currently he is the senior engineering manager with Blommer Chocolate Company, the largest producer of cocoa and chocolate ingredients in North America. He has prior experience with companies such as Planters Peanuts, LifeSavers Candies, Nabisco, Nestle Frozen Foods, Pillsbury, Dairy Farmers of America and Just Born Candies. Through direct employment and engineering consulting, if it can be eaten, chances are he's seen it made.
Eric has a BS in chemical engineering from Cornell University and an MBA from Wake Forest University.
Mr. Bliss presented his paper Energy Conservation – A Key Ingredient in Making Chocolate Tuesday, April 14, 2015.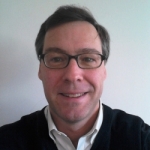 Andrew Bunger, VP of Sales, Fuji Vegetable Oil, Inc.
Andrew is currently VP of Sales (Americas) for Fuji Vegetable Oil. He has been with Fuji in the sales department for 17 years. Prior to joining Fuji he traded rubber chemicals for Prochimie International, which is based in Manhattan, working in their accounting and IT departments in Germany.
Andrew sits on the board of directors of the ISEO (Institute of Shortening and Edible Oils) and is a former member of the rules committee of the NIOP (National Institute of Oilseeds Products).
Mr. Bunger presented his paper Vegetable Oil Processing – Raw and Intermediate Monday, April 13, 2015.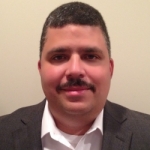 Alex Diaz, Senior Manager, Packaging Systems Engineering, The Hershey Company
Alex Diaz is the senior manager of the Packaging Systems Engineering group in Global Technology and Optimization at The Hershey Company. In this role, Alex is responsible for all packaging systems worldwide, setting the future vision of packaging for The Hershey Company and identifying and tracking all future trends in packaging. Previously, Alex worked at URL/Mutual Pharmaceutical as a project engineer focusing on the packaging equipment high-speed tablet presses. Before that, he worked at Fluid Energy Processing and Equipment holding various roles including equipment design engineer, process engineer and shift supervisor. Alex holds a Master of Science in engineering management from Drexel University and a Bachelor of Science in mechanical engineering from the University of Turabo in Puerto Rico.
Mr. Diaz presented his paper, Robotics – A Stronger Foothold in Confectionery Wednesday, April 15, 2015 at 11:30 a.m.
John H. Downs, Jr. – Tuesday Evening Keynote Speaker, President and CEO, National Confectioners Association
John H. Downs, Jr. was named president and chief executive officer of the National Confectioners Association and NCA's Chocolate Council in 2014. As the chief representative of the association, John manages strategic direction and daily operations of the Washington, D.C.-based trade group, and serves as the primary voice for the $34 billion U.S. confectionery industry. The association has a robust public policy agenda, hosts the American confectionery industry's largest trade show, the Sweets & Snacks Expo, conducts scientific and shopper research, has a well-established international marketing program for U.S.-made products and serves as the primary voice for the chocolate, cocoa, non-chocolate and gum industries in the United States across a variety of audiences.
Before joining the confectionery industry, John had a 28-year career in the Coca-Cola system, most recently serving as vice president, senior advisor to the president of Coca-Cola Americas for The Coca-Cola Company. He led a team at The Coca-Cola Company that included the international government relations and public affairs group, as well as the corporate government relations and diplomatic teams in the company's Washington and New York offices. He built an international government relations network and public affairs capability in more than 25 countries with a focus on emerging and developing countries. Prior to this, John was senior vice president of public affairs and communications for Coca-Cola Enterprises, the world's largest Coca-Cola bottler at the time. He built the function from the initial public offering and was responsible for government relations, corporate responsibility and sustainability, crisis communications, internal and external communications, and community relations. He has a deep knowledge of the consumer products industry, as well as a keen sense of business acumen.
John began his career in government relations as a legislative assistant to the speaker of the house in Maryland. He expanded his government relations background by serving as director of governmental affairs at the Glass Packaging Institute, a national trade association in Washington, D.C., and as the director of state and local governmental affairs for the American Beverage Association. John has also served on numerous non-profit boards.
He holds a BA degree in political science from Washington College in Chestertown, MD, and undertook graduate work in the MBA program at Loyola College in Baltimore.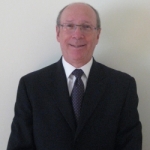 Jeffrey Fine, Senior Director of Product Development and Technology, AAK USA
Jeffrey Fine received his doctoral degree in lipid chemistry from Ohio State University. He has more than 25 years of R&D experience in the food, confectionery and vegetable oil industries and has held senior technical positions at General Mills, Hershey Foods, and Kraft. He currently serves as senior director of product development and new technology at AAK USA , a global supplier of specialty fats and oils.
Jeff is a past chair of the PMCA Research Committee.
Mr. Fine presented his paper Coating and Filling Fats Monday, April 13, 2015 at 10:15 a.m.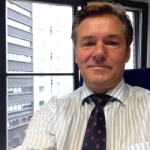 Peter Fismer, Owner, Fismer Lecithin GmbH
Peter Fismer is the owner of Fismer Lecithin GmbH since 2014. Prior to starting his business, he worked as sales director for Germany and Eastern Europe with The Lecithin Company from 1996-2000. He then moved on to work as managing director at Kampffmeyer and then as commercial director for Cargill Lecithin. In 2007, he became the managing director and shareholder of Lecico GmbH, where he remained for seven years.
Mr. Fismer presented his paper Lecithin – The Natural and Powerful Substance Wednesday, April 15, 2015.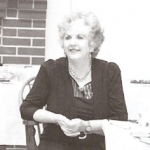 Myrna Fossum, Founder and President, The Best Approach, Inc.
Myrna Fossum is a sensory evaluation expert and research executive with vast experience working with major corporations. She is the founder and president of The Best Approach, Inc., a creative and flexible independent consulting firm that possesses the capabilities to meet the objectives that have been established by its clients. From 1972 to 1985, she was a sensory evaluation manager at Nabisco Brands, Inc., where she was responsible for a company-wide sensory evaluation program to ensure high-quality produce consistent with Nabisco standards and directed a research guidance consumer testing program including central location testing, in-house use testing, child testing and moderating focus group discussion sessions.
From 1985 to 1993, she was the group manager of product evaluation services at M&M Mars Corporation, where she was responsible for the sensory department to include all Mars plants worldwide and accountable for technical support for all M&M Mars sensory programs.
Myrna has recently earned the coveted Whole Foods Top Supplier Award for her contributions in training and building a sensory team. Fewer than 50 have received one of these distinguished awards.
Ms. Fossum presented her paper Using New Sensory Methods to Explore Chocolate and Nuts Tuesday, April 14, 2015.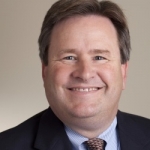 Mark Freeman, MHS, Shank's Extracts
Now in his third year as chair of the Student Outreach Committee, Mark has enjoyed the interaction with the committee and the participating students. Mark has an undergraduate degree in economics from Gustavus Adolphus College and an MBA from the University of Iowa. He started his career in commodity merchandising with Cargill in 1987 and spent his first five years with the company working with the sugar industry in Asia and lived in Manila, Philippines. He joined the Cargill Cocoa & Chocolate group in 1992 and continued in this division until 2007 in various sales roles. In April 2007, he joined Barry Callebaut as vice president of sales. In December 2013, he joined Shank's Extracts in Lancaster, PA, as vice president of sales. Mark, his wife Chris and their four children live nearby in Lititz, PA.
Mr. Freeman presented the PMCA Student Outreach Committee update Tuesday, April 14, 2015.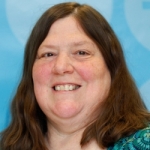 Pam Gesford, Staff Scientist, Sweets & Refreshment Research, The Hershey Company
Pam is a staff scientist for The Hershey Company where she works in sweets and refreshment research investigating new technologies, ingredients and processing. She is an active member in PMCA serving on the Program Committee. She has taught for the PMCA panning course, NCA panning short course and resident course as well as for the Triton College Confectionery Course.
Throughout her career, Pam has considered herself very privileged to work with and get to know the fine people who work in the candy industry. Pam began her career in the candy industry at Hershey Foods. Working in product development, she was involved in chocolate and non-chocolate confectionery products from bench-top concept development to production startups. Pam then went on to become R&D manager for the former Herman Goelitz Candy Co., now the Jelly Belly Candy Company. She formulated new flavors for the Jelly Belly line as well as numerous other confections for the Goelitz Confections brand. She also was technical service manager for the food and confectionery division at Colorcon, where she provided technical assistance to customers and led the product development efforts for new specialty products. Pam was also technology manager for Perfetti Van Melle USA, Inc where she ran both the R&D and quality assurance departments. Before rejoining The Hershey Company, Pam was a senior consultant with Knechtel, Inc. where she assisted clients with R&D, technical training and troubleshooting.
Pam graduated from the Pennsylvania State University with a bachelor's degree in biology. She also attended additional food science courses at PSU.
Ms. Gesford  presented her paper Considerations for Using Snack Components and Savory Ingredients in Confectionery Operations Tuesday, April 14, 2015.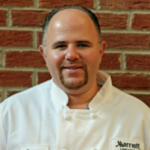 Daniel Goldich, Executive Chef, Lancaster Marriott
Daniel Goldich is the new executive chef of the Lancaster Marriott at Penn Square located in downtown Lancaster, PA. Chef Goldich began his career with Marriott at the Renaissance Tampa Hotel in 2004 as part of the hotel's opening team and was most recently executive chef of the JW Marriott in Miami.
Chef Goldich's experience also includes serving as sous chef at the Five Star, Five Diamond St. Regis Monarch Beach Resort and Spa in Dana Point, CA as well as having served as chef tournant at the W Hotel in Honolulu, HI. His culinary training originated at the acclaimed Academy of Culinary Arts in Atlantic City, NJ. After graduating in 1999, Goldich moved to Chambéry in southeast France to work at the Michelin-starred L'Essentiel.
Chef Goldich engaged in a brief Q&A regarding the sweet/savor/salty lunch dessert combinations.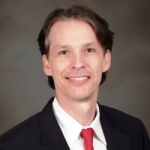 Peter Jamieson, Lead Food Scientist, Atlas Point Technical Services
Peter Jamieson is a lead food scientist for Atlas Point Technical Services. Over the past 17 years in the food industry Pete has acquired extensive working knowledge and expertise in value-added ingredient formulation and processes covering a wide variety of confectionery applications. Although his food science education from the University of Delaware was mostly theoretical and chemistry-based, he has developed a great appreciation for the art within the industry. Subsequently he has become very involved with PMCA at all levels – as a student, instructor, author and committee member – to not only learn, but also help the organization's continuing effort to bring the science and hands-on understanding together.
Mr. Jamieson presented the PMCA Education and Learning Committee update Tuesday, April 14, 2015.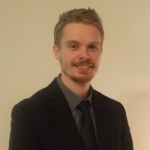 Mark Kline, Staff Scientist, The Hershey Company
Mark Kline is a staff scientist in research and development at The Hershey Company. In this role, Mark is responsible for leading peanut, tree nut and chocolate research activities to deliver short- and long-term business objectives. Previously, he was a senior raw material scientist in R&D for six years at Mars Chocolate North America. Mark has a master's in food science from Virginia Tech, a bachelor's in dietetic nutrition from Indiana University of Pennsylvania and holds a certificate in culinary arts.
Mr. Kline presented his paper Natural Pasteurization of Tree Nuts and Peanuts Wednesday, April 15, 2015.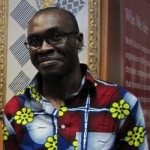 Louis Koko, Researcher and Project Coordinator, CNRA National Agronomic Research Center
Since 2003, Dr. Louis KOKO carried research at the National Agronomic Research Center (CNRA, Côte d'Ivoire) on soil fertility in cocoa-based Agroforestry Systems. In 2008, he received a PhD in soil science from the University of Abidjan (Côte d'Ivoire). Former grantee of the International Foundation for Science (IFS), he has worked extensively on integrated soil fertility management of cocoa. Selected in 2012 as a talented young leader in the affairs of the association and the confectionery industry, he participated in the PMCA Student Outreach Program (Lancaster, PA, US). In 2012, he was in the US as the first Ivorian Cocoa Norman E. Borlaug Fellow at the United States Department for Agriculture (USAD). The Norman E. Borlaug International Agricultural Science and Technology Fellowship Program-Global Cocoa Initiative is co-funded and implemented by USDA's Foreign Agricultural Service and World Cocoa Foundation (WCF). Currently, Dr. Louis KOKO is a member of the Scientific Committee of Cocoa Fertilizer Initiative Program implemented by IDH The Sustainable Trade Initiative. Team leader of fertilizer research projects with many cocoa partners (WCF, MARS CEMOI, Cargill, Olam, OCP, YARA, LDC, etc.), he is also the coordinator of the international project Cocoa Soil Mapping of Côte d'Ivoire co-funded by WCF and IDH. The research findings now allow small producers to improve cocoa yields through efficient and rational use of mineral and organic fertilizers.
Dr. Koko presented his paper Addressing the Challenges of Cocoa Beans Supply in Cote d'Ivoire Wednesday, April 15, 2015.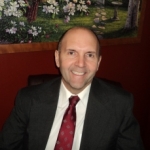 Arlen Moser, R&D Manager, Blommer Chocolate Company
Arlen Moser has 30 years of experience in chocolate working for North America's largest manufacturer of cocoa and chocolate products. Arlen began his career in production and supervising the quality control department. He progressed into his current position leading research and development for the East Coast where he and his team are responsible for developing new chocolate products, alkalized cocoa and chocolate processing. Throughout his career at Blommer, Arlen has been instrumental in designing and optimizing the chocolate processing capabilities for the East Greenville location, which includes North America's first nib alkalizing system for a full line of cocoa. His knowledge of "beans to chocolate" processing and product development continue to drive innovation and chocolate processing technology at Blommer, especially in the area of alkalized cocoa.
Mr. Moser presented his paper Alkalizing Cocoa and Chocolate Wednesday, April 15, 2015.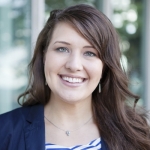 Tessa Porter, R&D Manager of Product Development, Ferrara Candy Company
Tessa is the R&D manager of product development at Ferrara Candy Company in Forest Park, IL. She serves on the PMCA Production Conference Program Committee, Student Outreach Program, AACT Scholarship Committee and AACT Council. She has a BS in food science from the University of Nebraska-Lincoln, and a MS in food science from the University of Wisconsin-Madison.
Ms. Porter presented her paper Proteins in Sweet Confection Applications Tuesday, April 14, 2015.
Eric Schmoyer, R&D Project Manager, Barry Callebaut
Eric Schmoyer is an R&D project manager at Barry Callebaut since 2007, where he works on new product development for regional customers as well as sales and marketing, periodically dabbling in technical services. Eric has R&D responsibilities for the Mona Lisa decorations facility in Hendersonville, NC and the BC chocolate factory in Robinson, IL. He was also involved in setting up, equipping, staffing and starting up the pilot facility in Pennsauken, NJ.
Prior to joining Barry Callebaut, Eric was with the R.M. Palmer Company for almost 20 years. Starting in the molding department and moving to tech services, he worked with raw materials, formulation and processing as well as standard QA duties. In 1998 he was named R&D Lab Manager, where his duties included ideation and new item prototype development, plant scale-ups, on-line troubleshooting, production of sales samples and managing the QA libraries.
He has attended several PMCA courses as well as the NCA Confectionery Residency course in Madison, WI. A member of PMCA for a long, long time, Eric is chair of the PMCA Research Committee and is active on the Long Range Planning and Student Outreach committees. He is also past president of the American Association of Candy Technologists as well as past Philadelphia Chairperson.
Mr. Schmoyer presented the PMCA Research Committee update Tuesday, April 14, 2015.
Nikki Shumansky, Sales Manager, KLN Family Brands
Nikki Shumansky is a sales manager at KLN Family Brands. Focusing mainly on private label salty snacks, she has been working at KLN for five years and along the way has cultivated many relationships with a wide variety of different customers in areas from retail to mass merchandise to grocery as well as marketing companies just getting their start. She works with her customers to develop and grow programs for a full line of salty snacks, store brands and other licensed brands. Nikki works very closely with the product development teams at KLN to help her customers develop and implement just the right snack for their needs. Nikki lives near the company's headquarters in Perham, MN with her two sons.
Ms. Shumansky presented her paper Salty Snacks for Confections Tuesday, April 14, 2015.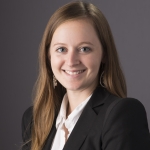 Laura Shumow, Director of Scientific & Regulatory Affairs, NCA
Laura Shumow began her career at the National Confectioners Association in 2009. As director of scientific and regulatory affairs, Laura works on regulatory issues related to labeling, ingredient safety, international standards and nutrition policy. She represents NCA before federal agencies such as the Food and Drug Administration and has served as the delegate of the International Confectioners Association to international regulatory bodies such as Codex Alimentarius. In addition, Laura oversees the development of health-related research and education about the role of candy in the diet and has authored numerous peer-reviewed scientific articles, as well as book chapters and presentations, at scientific conferences.
Laura received her master's of health sciences from the Johns Hopkins Bloomberg School of Public Health and bachelor's degree in food science from the University of Wisconsin. She is an active member of several professional societies, including the American Association of Candy Technologists, the American Society for Nutrition and the Academy of Nutrition and Dietetics and is the chair-elect of the DC section of the Institute of Food Technologists.
Ms. Shumow presented her paper Regulatory Update 2015 Tuesday, April 14, 2015.
Tom Tiffany, Senior Technical Sales Manager, ADM Oils
Tom Tiffany is the senior technical sales manager for ADM Oils. Tom bas been with ADM for 22 ½ years and has worked in R&D and technical support for the time he has been with ADM Oils. Tom holds a B.S. in biology and geography from Illinois State University and a M.S. in food science from the University of Illinois. Tom is active in the American Oil Chemists' Society and currently serves as co-chair of the American Division in AOCS.
Mr. Tiffany presented his paper High Stability Oils – Function and Applications Monday, April 13.
Victoria Ward, Marketing and Consumer Insights Manager, David Michael & Company
Thrilled to be a part of the ever-innovative David Michael team, Victoria Ward is David Michael's marketing and consumer insights manager and resident trendspotter. In her role, she keeps current on all things food trend-related, creates trend reports, amasses David Michael's Fast Track Fast Trends® monthly newsletter and delivers food and beverage trend presentations to clients. Additionally, Victoria aids in the company's marketing efforts within advertising, public relations and promotional activities. A graduate of the Pennsylvania State University, Victoria served as marketing manager at Rita's Italian Ice prior to joining David Michael & Co. She resides in Philadelphia with her husband and loves to travel and eat her way through new cities.
Ms. Ward presented her paper Sweet and Savory Satisfies: A "Trendspotter's" Perspective Tuesday, April 14, 2015.