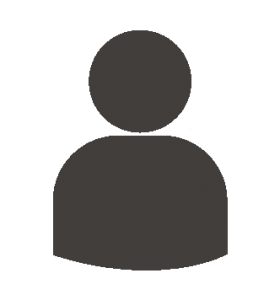 Mark Beaver, Baker Perkins

Lawrence Blume, RTI International
Lawrence is passionate about collaborative partnerships that bring innovative solutions to challenging research and development roadblocks. A s a lead advisor for food science and biotechnology innovation, Lawrence brings extensive experience leading technology-focused opportunity forecasts in support of competitive advantage, product differentiation, and commercialization strategies for Cleveland executives at companies ranging from early startups to Fortune 500s. He's helped life science, food & beverage and consumer goods companies develop technical insights and business models that unlock and yield disruptive innovation in core products and markets. Over the last decade, Dr. Blume has applied his background in cannabis physiology and pharmacology towards novel commercial applications in the medical, CPG, and food and beverage spaces. He's worked with ingredient suppliers, large food and beverage companies, and scientific organizations including IFT and ICRS on projects related to understanding the science of cannabis and CBD. Notable work includes helping manufacturers and brand owners understand the science behind cannabis including the pharmacodynamics and pharmacokinetics of cannabis-infused edibles and safety
considerations for product development. Previously Lawrence worked in academic technology transfer and early-stage life science investment funding to support commercialization and growth of emerging technologies and companies. He received a Ph.D. in Physiology & Pharmacology from Wake Forest School of Medicine and a B.S. in Biology with a minor in Biochemistry from Duquesne University.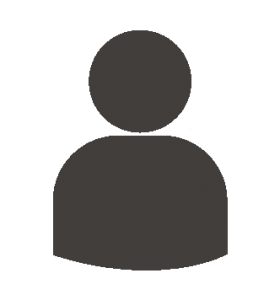 Francis J. Boero Ph.D., Gavenum LLP
Dr. Francis Boero is an academically certified, scientific technology business specialist returning to food science after over 30-years in healthcare and research. After an early career in hospitality services, an interest in research led him to return to earn degrees in Information Science as well as a Ph.D. in Physics at the University of Southern California.
Post-graduation, Dr. Boero led R&D operations, and later commercial divisions for scientific and analytic instrument businesses. After additional education in microbiology and process validation at the University of Minnesota, Francis held a series of US and international positions for Johnson & Johnson. During his 21-years with J&J, he successively led business divisions in consumer wellness, surgical products, and laboratory analytics. Most recently, he served as worldwide services VP for Ortho-Clinical Diagnostics under a private-equity agreement with J&J.
Concurrent with positions at J&J, Francis began offering process validation services to start-up food processors in Puerto Rico, Panama, and the US. This extracurricular interest led to his resuming studies in food science and achieving his CFS in 2016. Dr. Boero currently works for Anthea, a specialty firm providing product integrity systems for US and Canadian cannabis producers. He is serving as the group leader for IFT's Legalized Cannabis and Hemp Edibles working group.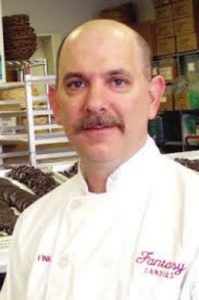 Joel Fink, Fantasy Candies Chocolate Factory
Joel Fink has over 30 years of innovation in the chocolate industry. As founder of Fantasy Candies Chocolate Factory in 1990, he began developing a wide range of chocolate products; many of which revolved around healthy inclusions. In 2007, Joel took his research on the health benefits of dark chocolate to the Cleveland Clinic Wellness department where they teamed up to develop a line of chocolates created to meet their healthy eating guidelines. Joel soon began working with probiotics as an inclusion, which required him to develop a system to homogenize ingredients, while keeping the chocolate perfect in taste and texture.
After joining a research team in 2017 to develop a natural product for helping children with Autism, Joel discovered CBD's had been used successfully in improving autistic behavior. He dedicated the next year to understanding CDB's and how to work with them safely and effectively.
Joel, a member of IFT,(International Food Technologists) and RCI, (Retail Confectioners International) is a consultant to the medical marijuana industry in the state of Ohio. Working with a vertically integrated cannabis facility, he produced the first certified cannabis edible chocolate in the state. Joel started Chocolate Inclusion Solutions in 2018 to develop cannabis infused chocolates, sustainably grown, traceable and tested. He teaches a class called "CBD 101, Truth vs. Myth" to encourage public education in the area of cannabis.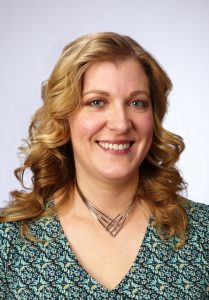 Michelle Frame, Victus Ars Inc.
Michelle Frame founded Victus Ars, Inc., a confectionery consulting business in Chicago, IL. in June 2014 after more than 20 years at candy (and related) companies. A variety of bench top confectionery equipment allows Michelle and the Victus Ars team to develop a wide range of prototype samples for clients. Additionally, Michelle travels to customers' facilities to review processes for efficiency, train operators on confectionery techniques and provide support for new product start-ups.
Previous to Victus Ars, Inc., Michelle was food innovation director at The Swiss Colony. There, she implemented a recipe software system, a stage-gate software system and formalized the commercialization process. In addition, she managed the development of 250+ new items for The Swiss Colony food gift catalog and designed two lines of co-branded petits fours.
Other technical management roles in Michelle's career included R&D director at Kerry Ingredients and Flavors – Sweet BU and technical director at QA Products. Michelle's bench top and production skills were honed at Mantrose, Just Born, and M&M/Mars.
Michelle has a degree in food science from Purdue University. She is facilities chair and a past president of National AACT, a student mentor and panning instructor for PMCA and has instructed the chocolate panning lecture and lab at the University of Wisconsin-Madison Confectionery Residence Course for the past 10 years. She is active in NCA and IFT as well.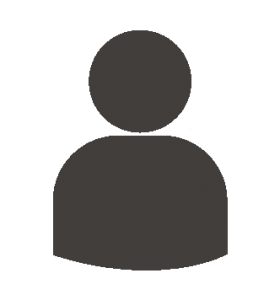 Linda Gilbert, EcoFocus Worldwide
Linda is a recognized expert on consumer marketing and market research with a specialization in products offering wellness benefits. She has often been described as bringing "the voice of the consumer" to business strategies.
She is the founder of two marketing research companies: HealthFocus International, Inc. and EcoFocus Worldwide, LLC, and works with major national and multi-national companies linking consumer attitudes and nutrition awareness with product benefits to successfully meet the toughest brand and growth challenges.
She has conducted extensive qualitative and quantitative studies for supplement, food, and beverage manufacturers, and their ingredient and packaging suppliers, both in the natural and mass markets. Much of her work focuses on bringing clients the consumer point of view on health and nutrition products. Her experience includes research for the supplement/pharma businesses Centrum, Ross Labs, and Pfizer; the food and beverage companies Campbell's, Coca Cola, Danone, Kellogg's, Kraft, Nestle, PepsiCo, and Unilever; the retailers GNC, Walmart, Wegmans, and Whole Foods; the American Heart Association, the American Dietetic Association; and more.
She has a Bachelor of Science degree in Food Science from the University of Arizona, with long held interests in functional nutrition and nutritional biochemistry.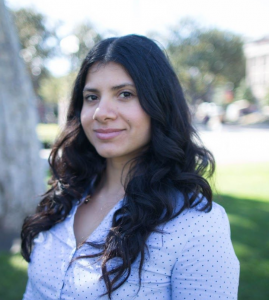 Carolina Mitchell, Kushy Punch
Carolina V. Mitchell is the Chief Science Officer for leading cannabis edibles company, Kushy Punch. A gifted academic well-versed in developing regulatory standards of the cannabis industry, Carolina's areas of specialty include R&D for cannabis confectionaries, pharmaceuticals, foods, and beverages, organic chemistry and biochemistry research, laboratory testing, good manufacturing practices, good laboratory practices, and quality assurance. She has more than ten years of experience with organic synthesis and extractions of DNA, RNA, proteins, terpenes, and other pharmacologically active molecules. As Chief Science Officer, Carolina oversees the development, improvement and overall compliance of all products, and ensures that the company continues to lead the fledgling
market in product innovation whilst upholding the highest standards of compliance and food safety. Her role with Kushy Punch includes guiding all product development, lab testing, food safety, quality control, packaging and adherence to the law around cannabis products within the state of California. Before joining Kushy Punch, Carolina founded the consultancy firm KitChem to support companies in the formulation and process development of cannabis edibles, supplements, foods, and beverages. Also, she was the Head of Research for Power Brands, America's leading beverage and snacks consultancy firm. During her tenure, she led projects for a broad spectrum of companies, nurtured a concept to commercialization candy for a company with 7000+ restaurants worldwide, and developed products for one of the top five cereal companies in the USA and the most prominent sports drinks brand in the world.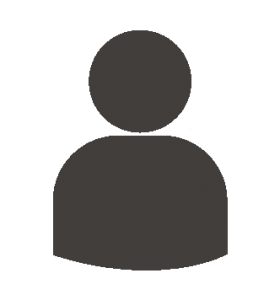 Scott Riefler, SōRSE Technology,
Scott Riefler has over 39 years of cultivating and commercializing scientific and technological resources.
Scott is currently Chief Science Officer for SōRSE Technology, an innovation leader of materials development for edible product forms within the cannabis space. He joined SōRSE Technology in June of 2017, he and his team have developed a key water born platform for cannabinoid oils for the beverage and food industry.
This unique platform, branded as SōRSE, addresses all the major hurdles associated with transforming cannabinoid extracts into workable ingredients for confection, food and beverage matrixes. These include compatibility with water-based systems, neutral and clean sensory, uniform dispersion within the matrix, rapid and repeatable bio-absorption, long term stability, clean labeling, perfect dosing and easily incorporation into existing manufacturing lines.
SōRSE is quickly becoming the industry standard and go to for bringing cannabinoids into edible platforms in safe and reliable manner.
Previously he was a member of TIC GUMS leadership Team, a privately held producer of hydrocolloids (gums) systems for the food, nutriceutical and industrial markets.
During his tenure at TIC Gums Scott's roles included VP of Sales, VP of Science and Technology and President. He led TIC through significant growth cycles and related challenges.
Scott joined TIC in 2000 after spending twenty years in the aerospace industry with industry leader, American Cyanamid/Cytec Industries, serving the aircraft industry with structural adhesives and advanced composite systems. After his role of Global Technical Director, he became involved in mergers and acquisitions, assisting industry consolidation.
He has spent the past 20 years translating and applying his experience to food and beverage system innovation, literally bringing rocket science into the kitchen!
Scott resides with his wife Diana in the Seattle area.
He holds a BS in chemistry and is a Certified Food Scientist.
Scott is an active member of the Institute of Food Technologists (IFT), National Association of Flavor and Food-Ingredients (NAFFS), Vistage and FEMA.
He holds a BS degree in Chemistry awarded in 1979 from St. Bonaventure Univ.
Scott has presented at numerous industry and university forums, short courses and classes.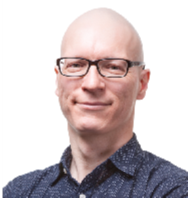 Dérick Rousseau, PhD, Ryerson University
Prof. Rousseau has been teaching food science at Ryerson University in Toronto, Canada since 1998. He earned his Ph.D.  on lipid crystallization at the University of Guelph in 1997. He has done research on formation and stability of food colloidal systems (fats, emulsions, gels and confectionery) and how to improve functionality. He has over 160 publications, over 250 presentations and 3 patents.
He has done numerous collaborations with international industrial partners on processed foods, crude oil and personal care products. He is also the editor-in-chief of the Elsevier journal Food Structure.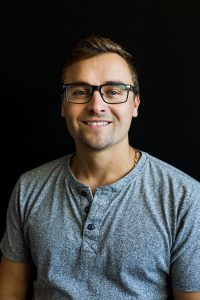 Quinn Shiskin, Valens Agritech
Quinn is currently Head of Production at Valens, a vertically integrated world leader in euGMP cannabis/hemp extractions and white labeling value add services. He has developed one of the most diverse and experienced teams in the cannabis sector that is hyper focused on delivering the world safe and repeatable access to cannabinoid products. Under Mr. Shiskin's direction, the Valens team has developed a highly integrated extraction and processing facility, which today is considered to be a leading edge model. Mr. Shiskin firmly believes it is essential to treat the process like a chef making sure care is taken every step of the way to preserve the natural compounds found in cannabis. He believes the marketplace for products developed from the cannabis extraction process will have a profound effect in competing markets of recreational products and in the pharmaceutical industry as it will lead to many remedies in the medical treatment of disease and ailments.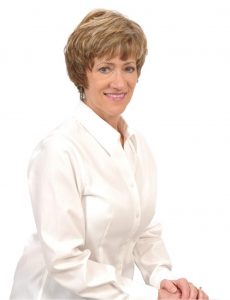 Marlene Stauffer, Blommer Chocolate Company
Marlene Stauffer graduated from The Pennsylvania State University with a Food Science Degree in the College of Agriculture. She has been with Blommer Chocolate Company since 1982. Her role is The Director of Regulatory and managing Sustainability Programs. She also offers support for all aspects of food safety and quality from raw materials, manufacturing, quality systems, product development to technical assistance for customers. Certifications include FSPCA Preventive Controls for Human Food PCQI, Internal Auditor by SAI Global and Advanced International HACCP Alliance. Marlene has been an instructor at several NCA, PMCA and university classes and spoken at PMCA, RCI, AACT, BCMA, FCIA, CMAA and CASA events.
Marlene is a member of the PMCA Membership Committee, Production Conference Program Committee, Research Committee, and Education Committee. She is also an active member of the Institute of Food Technologists, American Association of Candy Technologists, the NCA Chocolate and Regulatory and Health and Nutrition Committee, Board Member of FARRP (Food Allergy Resource and Research Program), Cocoa Merchants Regulatory Committee and a member of the Pennsylvania Ag Council. She is a past recipient of the Marie Kelso and Stroud Jordan Award, past PMCA President and Board Chairman.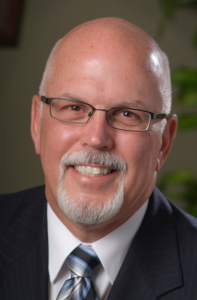 Brian Sterling, SCS Consulting
Brian Sterling is founding partner and President of SCS Consulting, an international management consulting company specializing in strategic issues concerning the food industry, including cannabis-infused products. He was previously the first President and Chief Executive Officer Safe Food Canada, an organization dedicated to strengthening the quality and consistency of food safety education.
For almost three years prior to that, he was Managing Director of the Global Food Traceability Center located in Washington, DC, and from 2006 to 2012, he was the first Chief Executive Officer of OnTrace, the Ontario food traceability company. He has also held senior management roles in a number of consulting firms, including IBM Canada and Fujitsu Consulting, and began his career with the DuPont Company.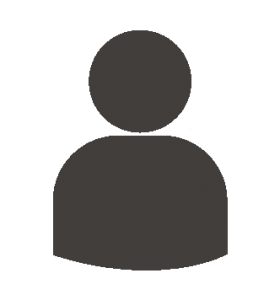 Fabian Toader, Swift's Brands
Mr. Fabian Toader is a creative and disciplined designer that decided to complement his media and IT skills with ventures into infused edibles. Dedicating his efforts towards two companies, Swifts Brands and Green Labs LLC, Mr. Toader pursued a strategy of refined confectionery and ingestibles using advanced confectionery techniques not common among Washington state cannabis processors. He now has over 5 years in developing unique infused confectionery products.
Limited by early Washington State regulations prohibiting the manufacture of infused gummy candy, Mr. Toader developed full working techniques for hard-boiled sour drops micro-dosed with THC. His further investigations and developments led to production of a broad range of award winning indulgent truffles in the European tradition with fillings ranging from apple crisp to liquid blood orange. Fascinated by the possibilities and challenges of panning operations, Swifts developed a series of infused edibles including chocolate covered hazelnuts, almonds, raisins and traditional chocolate covered malt balls. One of the early developers of true tablet pressed mints, his sugar free Green Tea-Peppermint captured first prize in the 2016 Washington State Dope Cup.
While flavor development is at the core of all of the edibles products he developed, Mr. Toader the first to develop a full spectrum non-edible cannabinoids pharmaceutical tablet, the Essence tablets having won the 2017 Washington State Dope Cup.
Mr. Toader has certifications and training in cannabinoid emulsification and food extrusion technology. He is a member of IFT, and is one of the early members of the LCHE (Legalized Cannabis and Hemp Edibles) working group. He is a member of the Cannabis Alliance, an organization dedicated to an ethical cannabis industry. Fabian and his wife Christina live with their family in Washington.