April 17-19, 2023 | Lancaster County Convention Center, Lancaster, PA
Details will continue to be added as the conference approaches. Program is subject to change at the discretion of PMCA.
Montgomery House, Entrance on 1st Floor
Join us for a casual get-together before the conference, where you can relax and enjoy some sweet conversation and light fare with friends and colleagues.
2nd Floor of Montgomery House
Western Regional Networking Reception
Cash bar/light snacks
3rd Floor of Montgomery House
Learn | Connect | Grow Networking Reception
All registered attendees welcome! Cash bar/appetizers
Beyond the Basics Seminar:
THE HEAT IS ON
The Use of Heating & Cooling in Confectionery Production
Heritage Ballroom, 3rd Floor
PROGRAM COORDINATORS & CONTRIBUTORS
Beyond the Basics Sub-Committee Lead:
Eric Schmoyer, Barry Callebaut
Beyond the Basics Team
Sean Burns, Sollich
Judy Cooley, Global Confection Connections LLC
Diane Douglas, Concord Foods
Emily Flatau, KLN Family Brands
Pam Gesford, The Hershey Company
Mike Koch, retired, Sanders & Morley Candy Makers
Jan Schnitgerhans, Sollich
Marlene Stauffer, Blommer Chocolate Company
Barbara Susmel, Savage Bros. Co.
Audio/Visual Liaison
Colleen Dommel, The Hershey Company
The Beyond the Basics program takes attendees on a deeper dive into important aspects of confectionery. This half-day seminar will feature presentations from experienced industry professionals accompanied by live demonstrations and audience tasting samples.
Welcome & Opening Remarks
Tom Houlihan, Guittard Chocolate Company, PMCA Chair of the Board
Student Outreach Program
Carly Meck, Blommer Chocolate Company, Student Outreach Committee Chair
Moderator Welcome & Introduction
Abdoulaye Traore, Head of Cocoa Ingredients Excellence Center, ofi
The opening remarks will provide a basic overview of the topic and highlights of the program to follow.
The 7-Day Forecast: A Climate for Gummy Manufacturing
Emily Flatau, R&D Manager, Kenny's Candy & Confections
Heating is a common processing step in the manufacturing of confections. Heating achieves specific goals but can also cause unwanted characteristics. In this presentation, chemical and physical changes that occur during heating steps in gummy manufacturing will be discussed.
Control Your Temper(ature): Best Practices for Handling Chocolate
Jan Schnitgerhans, Senior Process Engineer, Sollich KG
This presentation will delve into how high and low temperatures in various parts of chocolate processing affects the final product. Being aware of temperature during different stages of processing is extremely important and there are various influencing factors to keep track of. Entering and leaving a tempering unit, degree of temper and air temperatures in an enrober are just some considerations. Cooling, ambient, packaging and storage conditions can have an effect on your product as well. Understanding all these influences leads to greater control in achieving the desired qualities of your finished chocolate product.
Fahrenheit 300: Amorphous & Crystalline Forms in Confections & Specifically High-Boiled Sugars
Nina Puch, Senior Food Scientist, Knechtel, Inc.
Heat can be an enemy to most confections; gummies and marshmallows melt at around 100°F and chocolate melts at an even lower temperature. However, when you apply heat to sugar, along with some corn syrup and water, it can be transformed into an amorphous glass. We can manipulate how heat and various ingredients impact products of this type: in appearance, mouthfeel, and stability. We will also demonstrate the stages of sugar, the glass transition, and the significance in cooling. Finally, we will expound on how similar principles affect other non-crystalline confections such as taffy.
The Many Degrees of Caramel
Mike Koch, retired, Sanders & Morley Candy Makers
Caramel is a unique confection that can be used in many different applications, and the way heating and cooling is applied can have an enormous effect on the resulting product. This presentation will look at the cooking and cooling processes available for caramel manufacturing. We will discuss the process of caramelization and the importance of proper cooling, which can take place in several ways. If not properly cooled, the caramel can continue cooking, resulting in unwanted changes in color, texture and eating quality. This versatile confection contains a multitude of possibilities, but it's up to the confectioner to understand the effects of temperature to unlock its potential.
SUPPLIER EXHIBIT
12:30-5:00 p.m.
FREE EXHIBIT HALL PASSES
All exhibit-related passes may be picked up in the Freedom Hall Lobby starting at 12:00 p.m.
To register for your free passes, visit our attendee registration page.
SUPPLIER EXHIBIT
Freedom Hall • 12:30-5:00pm
PMCA HOSTED LUNCH
Freedom Hall • 12:30-2:00pm
NEW CONFECTIONERS NETWORKING RECEPTION
Freedom Hall • 4:30-5:00pm
Are you a confectioner in business less than 10 years, a new PMCA member or an individual returning to the industry after being away for a while? If so, join us!
RECEPTION
Freedom Hall Lobby • 5:15-6:15pm
AAK
Aasted North America, Inc.
Almond Board of California
American Packaging Corporation
ASR – Domino Foods
Bainbridge Associates, LLC
Baker Perkins/Schenck Process
Barry Callebaut USA
Bartek Ingredients
Bell Flavors & Fragrances
BENEO Inc.
Blommer Chocolate Company
Blue Pacific Flavors
Bry-Air, Inc.
Bühler
Bunge Loders Croklaan
Burns & McDonnell Engineering Company
Capol LLC
Cargill
Ciranda, Inc.
Clasen Quality Chocolate
Colorcon
Concord Foods
Coperion K-Tron
Driam USA, Inc.
ECC Control Systems
Egan Food Technologies
ERIEZ
Eurofins Microbiology Labs
Eurovanille
FBC Industries, Inc.
Firmenich
Flavorchem
FlavorSum
Fuji Vegetable Oil
Galloway Company
GEA Group
GNT USA, Inc.
Gold Coast Ingredients
Golden Peanut Company LLC
Goodhart Sons Inc.
Goodway Technologies
Grain Processing Corporation (GPC)
Graybill Machines, Inc.
Guittard Chocolate Company
Hamburg Dresdner Maschinenfabriken USA
Hans Brunner GmbH
The Hershey Company
IFC Solutions, Inc.
IFF
Industrial Food Ingredients
Industrial Intelligence Inc
Ingredion Incorporated
IPCO US LLC
J. Horrocks Design
Jenike & Johanson
Kargher
Kerry
Knechtel Inc.
Kocotek
Lasenor USA LLC
LBB Specialties – Centerchem
Malt Products Corporation
Mane, Inc.
Mantrose-Haeuser Co., Inc.
Master Martini USA
Matsutani America Inc.
MC/Manufacturing Confectioner
Molded Fiber Glass Tray Co.
Murnane Specialities
Natural Product Manufacturers
NETZSCH Premier Technologies
Nutrin
Olam Americas, Inc. (ofi)
Palmer Holland
Paragon Pure
Parker Ingredients
PKT America Inc.
Precision Roll Grinders
Prova Inc.
PTL
Readco Kurimoto, LLC
Roquette
Savage Bros Co.
SAY Plastics
Scala-Wisell Int'l, Inc.
Sensient Colors
Shick Esteve
Skjodt-Barrett Foods
Sollich North America
Solvay
Tate & Lyle Ingredients Americas LLC
TC Transcontinental Packaging
TCF Sales
Temuss Products Limited
Tomric Systems, Inc.
TRICOR Systems Inc.
True Dairy Specialty Ingredients
Varick Enterprises
VernDale Products Inc.
WDS America
Weaver Nut Company
Webber/Smith Group
Woody Associates, Inc.
WRH Industries
Heritage Ballroom, 3rd Floor
Welcome & Opening Remarks
Steve Genzoli, Ghirardelli Chocolate Company, PMCA President
Moderator
Elizabeth Hagerman, Sr. Food Technologist—Product & Process Optimization USCI, The Hershey Company
A Journey to the Center of the Shelf: Regulatory Impacts Along the Way
Kevin N. Boyd, PhD, DABT, Manager, Allergens & Toxicology, The Hershey Company
Regulations will always continue to evolve and develop, and over the last year there have been a number of changes worth highlighting; some broad-sweeping for the food industry and some more specific to confectionery.
We've also seen more nuances between countries, and even within states in the US, that create complexity for manufacturers. Although some contaminants have been managed for many years, such as heavy metals, mycotoxins and processed formed compounds like acrylamide, there have been activities surrounding allowable limits and mitigation practices. There have also been actions around ingredients, such as colors and sweeteners, that have raised questions and altered the regulatory landscape. Consumer behaviors and desires are also changing, including increased interest in a company's environmental, social and governance (ESG) goals, which can impact ingredient sourcing, claims and packaging innovation. This update will also address some of the recent regulatory activities in these areas (e.g., claims, allergens, labeling updates and packaging).
Future Trends in Environmental Monitoring
Laurie Post, PhD, Director of Food Safety & Regulatory Affairs, Deibel Labs
Environmental monitoring programs for pathogens such as Salmonella and Listeria monocytogenes in food production facilities provide evidence that preventive microbial controls are in place and working. Pathogen surveillance is an integral part of your food safety system allowing you to react to food safety issues before they impact the product. Traditional approaches to environmental sampling for pathogens utilize tools such as sponge swabs taken at designated locations throughout the process facility to track foodborne hazards. These programs are labor intensive and have constraints such as extended times for results that can delay corrective measures when problems occur. Technological advances in food production have allowed for more efficient, sustainable and economic production practices. Likewise, the programs that assure safe food production have also advanced allowing a more strategic use of resources and enhanced ability to detect pathogens imbedded in process environments. Areas of environmental monitoring innovation will be discussed that have the potential to transform food safety management systems.
There's No Sugarcoating It: Formulating with Alternative Sugar Ingredients in Chocolate
Jenna Derhammer, R&D Corporate Manager—Innovation, Blommer Chocolate Company
Replacing sugar in a chocolate formula is no simple task. From consumer perceptions of ingredients to functionality of a coating, there are many considerations for a developer. We will explore the many facets and potential pitfalls of formulating with sugar alternatives. Tasting samples will be provided to demonstrate key aspects of this subject.
Conquering Labor Challenges with Productivity Solutions & Technology
Jason Schmid, Chocolate & Confectionary Market Leader, Burns & McDonnell
Faced with higher input and labor costs, confectionery manufacturing facilities are pushing their teams to increase manufacturing productivity levels at the required margins year over year.
As facility managers respond to the industry-wide labor shortage and changing technology while staring down a pending recession, a few core ideas have emerged to help enable the transformation into the next generation of manufacturing facilities. Manufacturing plants will strengthen every phase of their operation through the adoption of new process technologies to reduce headcount. Through the implementation and adoption of vertical startup methodologies, plants can maximize the returns from investments in technology with more efficient processes.
Evolution to Revolution: Journey to Global Innovation
Liz Kamei, PhD, Director of Open Innovation & External Partnerships/Head of Fuji Oil Global Innovation Center Europe, Fuji Oil
More than two years of repeated lockdowns and working from home has changed how we work. It has also opened up opportunities to change how we communicate and collaborate.
Our company has rapidly become global through expansion and acquisition and faces the ongoing challenge of connecting employees across the globe to share expertise and spark innovation through bringing together diverse expertise and ideas.
A small group of innovators spread across group companies in Europe and the Americas seized the opportunity that online communication tools provided to create a virtual hub to share information and expertise, resulting in a new internal ecosystem and a culture shift that has benefited both the individual members and the global group as a whole.
Closing Remarks & Adjourn
PMCA Hosted Lunch | Freedom Hall A, 1st Floor
PMCA Annual Meeting of Members | Hickory Room, 3rd Floor
1:00-1:40pm • Join us for coffee and dessert
Customize your Tuesday afternoon experience by choosing from six different topics led by experienced industry professionals. Pre-registration is not required.
To facilitate open communication, breakouts will NOT be video or audio recorded. For each session, choose one out of the three topics listed to attend during that time. Each session will last 45 minutes. 15 minutes are allotted to switch to the next session.
SESSION 1 | 1:45-2:30 p.m.
Diversity, Equity & Inclusion Part I: Starting on the Journey
Independence Room, 2nd Floor
Trends in Confectionery & Snack
Heritage Ballroom, 3rd Floor
Make it Tasty! Reduce Sugar, Not Taste
Conestoga Room, 4th Floor
SESSION  2 | 2:45-3:30 p.m.
Diversity, Equity & Inclusion Part II: Continuing to Build Engagement
Independence Room, 2nd Floor
Complexities in Vanilla
Hickory Room, 3rd Floor
Make it Tasty! Reduce Sugar, Not Taste
Conestoga Room, 4th Floor
SESSION 3 | 3:45-4:30 p.m.
Complexities in Vanilla
Hickory Room, 3rd Floor
Trends in Confectionery & Snack
Heritage Ballroom, 3rd Floor
Charting Flavor Innovation Pathways
Independence Room, 2nd Floor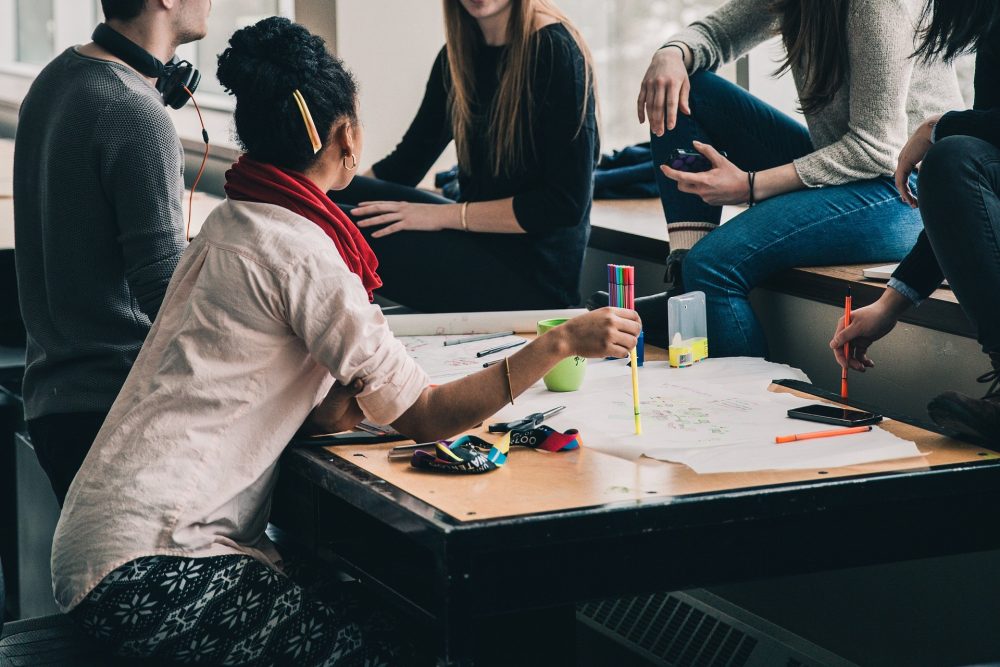 Diversity, Equity & Inclusion Part I: Starting on the Journey
Faridah Khan, HR Programs Specialist & DEI North American Lead, Ghirardelli Chocolate Company
Do you see a gap within your workplace in the Diversity, Equity & Inclusion (DEI) space? Are you wondering how your workplace can start its own DEI journey? In this session, we will discuss what DEI is and why it is important in today's business and academic climate.
We will then discuss how to create/set up Employee Resource Groups (ERGs), the benefits and role of a DEI committee and how to get buy-in from leadership. DEI programs help to cultivate a culture where employees feel a sense of belonging and feel comfortable showing up every day as their authentic selves. They support a workplace where we celebrate our differences and where all employees feel supported, respected and valued. The implementation of a DEI program helps make life a bite better for everyone, every day, every time. While we are still in the early stages of our DEI journey, we hope that by sharing our story in this session it will provide inspiration for those who are curious about implementing DEI in their workplace.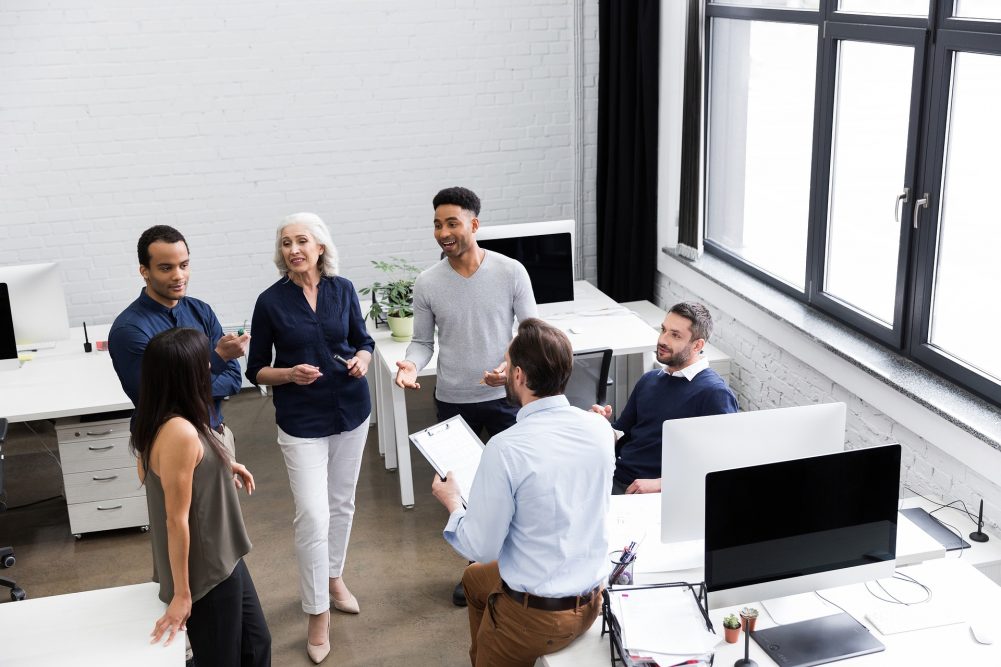 Diversity, Equity & Inclusion Part II: Continuing to Build Engagement
Tory Niceswander, Manager ER, DEI & ESG Programs, The Hershey Company
Your DEI framework is up and running. So, what's next? During this session, we will discuss ways to develop the employee experience, leverage benchmarking surveys, expand talent pipelines and drive accountability and transparency.
For more than 125 years, how we operate is grounded in our founder's legacy of inclusion. Our values have helped us build a unique approach that enables us to hire the best candidates, understand our diverse consumers, create more diverse and inclusive communities and ultimately live our purpose of making more moments of goodness. We know, however, that we have more work to do, with room to improve and grow. During this breakout session, we will discuss methods of progressing your organization's DEI engagement.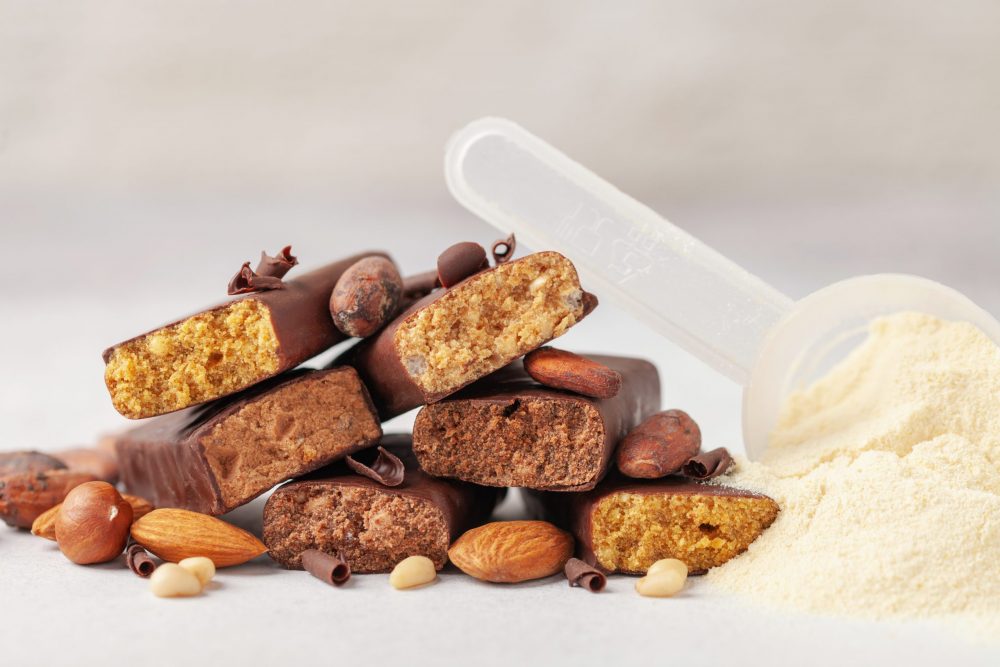 Trends in Confectionery & Snack
Christine Binner, Director–Omni Solutions and Scott Kubik, Vice President–Omni Solutions, NielsenIQ
In this breakout, we'll explore and discuss how the changes in consumer purchase and behavior over the last three years can impact the brands you create. Within this market, there are both barriers and opportunities for product creation. Understanding the information driving marketing and brand-building decisions is key, from sales trends and ingredient affinity to claims of product development. This interactive session with share insights to prompt and engage attendees with active discussion.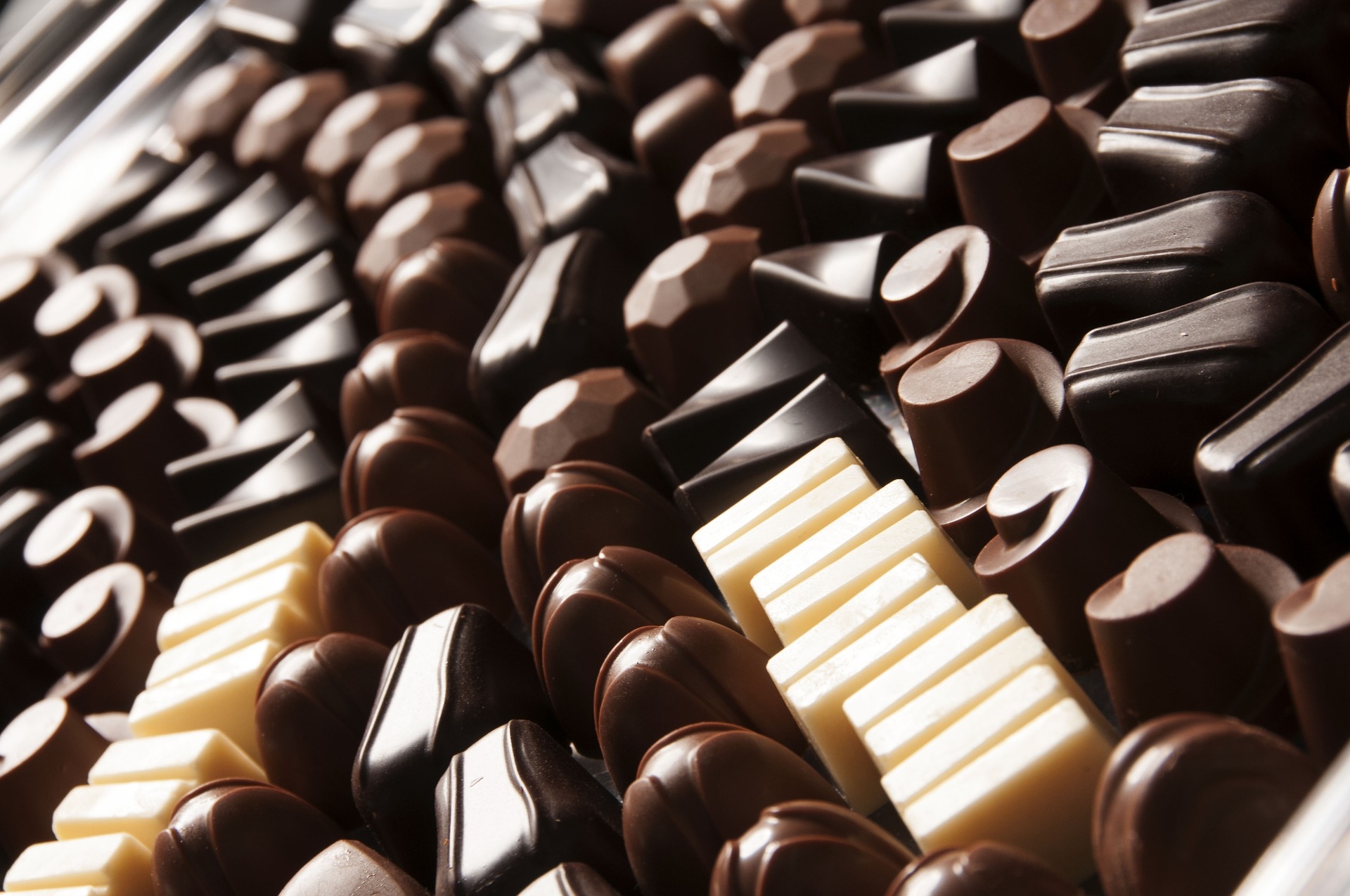 Make it Tasty! Reduce Sugar, Not Taste
JoAnn Fritsche, Business Development Director – Sweet Goods, Taste & Beyond Division and Craig Savage, Technical Program Leader – Global Sugar Reduction Innovation Program, Firmenich
Consumers are demanding healthier foods that are good for them, yet still taste great! They view sugar reduction as a top priority for diet transformation. Creating winning products that contain less added sugar, yet continue to drive consumer preference, requires careful calibration to deliver taste harmony. The development of game-changing future-generation sweetening ingredients continues to evolve and there are numerous solutions designed to make healthier snacks and confections taste great.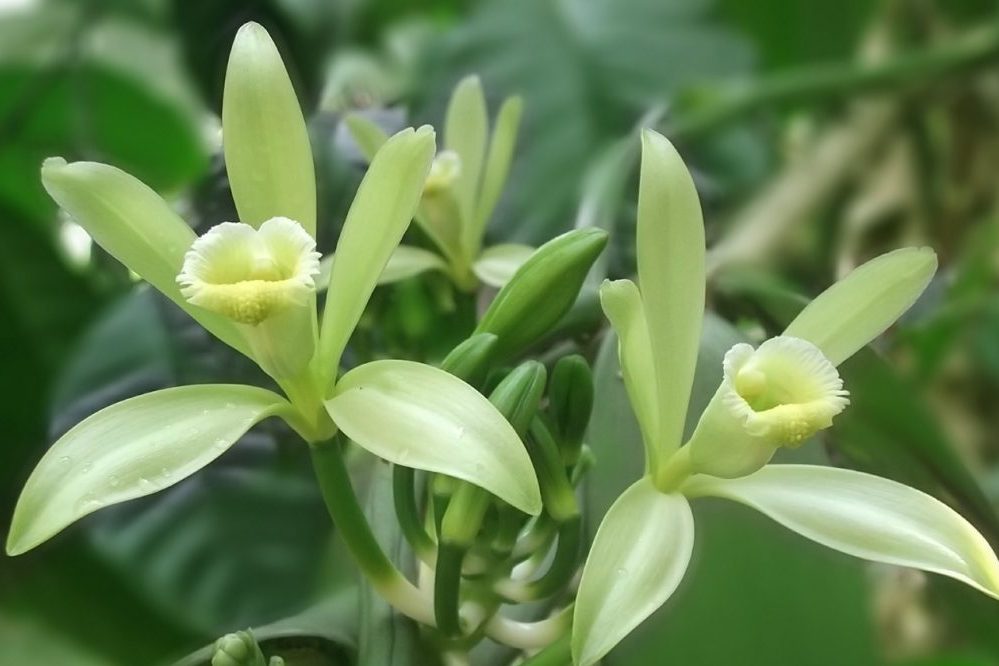 Complexities of Vanilla
Dan Fox, Director of Sales, Nielsen-Massey Vanillas
It's been said – and rightly so – that vanilla is very much like a fine wine. So much depends on soil, sun, rain and region that its unique characteristics transcend any thought of lab-created analogs.
Like that fine wine, discerning sensory specialists can recognize the exact terra firma it came from, its curing method and its ideal application in most foodstuffs. Recent research has taken a deeper dive into the flavor compounds beyond vanillin in the prized vanilla bean. Studies have identified up to 300 different flavor compounds within the bean and while some are present in a part-per-million basis, the result is an unmatched flavor of such depth that developers are hard-pressed to duplicate the flavor beyond vanillin's top notes.
In the session, beans will be provided for perusal and the ever-present personal smell test. An examination of growing regions, varietals of vanilla orchids and curing methods will be dissected and studied. We'll look at a region-specific extraction method and, based on the different nuances in the finished extract, some specific applications will be explored.
Attendees will be shown the benefits of a month-long cold extraction process in preserving the many active flavor compounds in pure vanilla extract and the uses of different strengths (or folds) will be explained. Lastly, we'll examine the benefits and cost of using pure vanilla in product formulations versus natural flavor or artificial vanillin.
Charting Flavor Innovation Pathways
Lisa Jackson, Director of Marketing, FlavorSum
Sweet confection formulators and brands have several flavor innovation pathways that can lead to successful product development. This session will take attendees through a process for discovering opportunities that align with brand goals.
Sweet confection formulators and brands have several flavor innovation pathways that can lead to successful product development. We'll take attendees through a process for discovering opportunities that align with brand goals.
We'll discuss how can you find and align with the relevant flavor innovation themes in sweet confections by exploring the launch landscape in North America, social listening trends and market sweeps. Learn what types of experiences people expect and want from sweet confections as we share insights from research that identifies what can appeal to people in 2024. We'll also look at formulation considerations for delivering a taste experience that sells. Together, we'll examine the integrated impact of format, flavor systems and functionality and discuss how to find the perfect balance for delicious results.
Attendees will walk away with a roadmap to help them find their formula for success with flavorful sweet confection innovations. Established brands and newer entrants will learn how to chart their NPD strategy using insights and applications expertise.
Annual Production Conference Dinner
Freedom Hall A, 1st Floor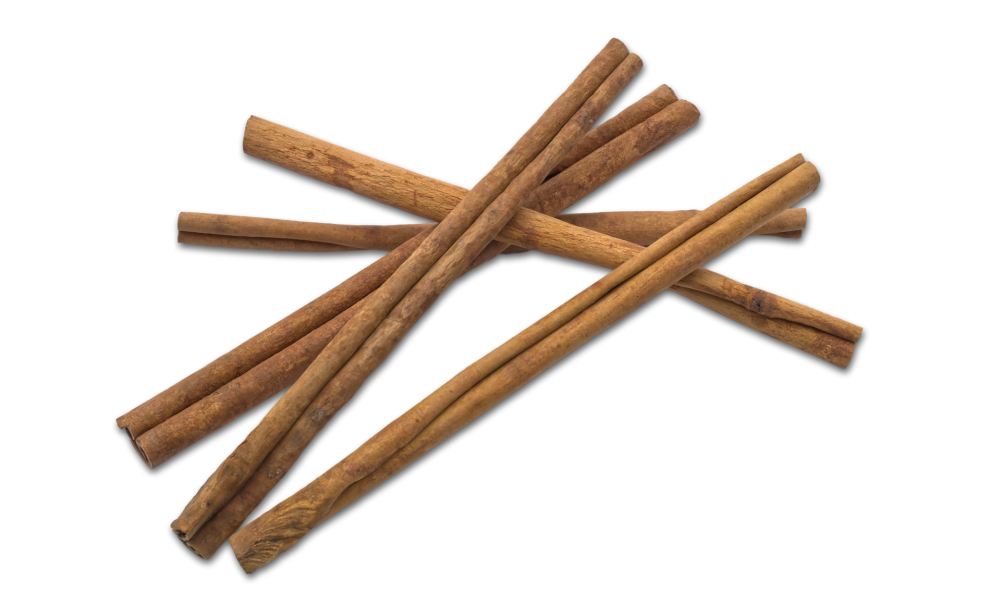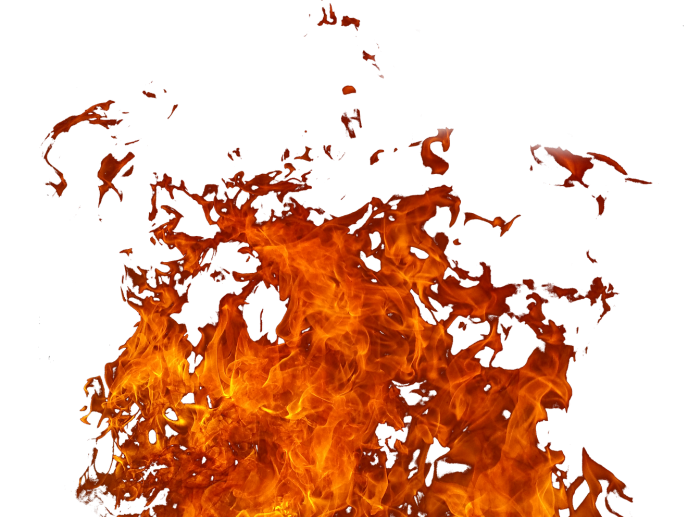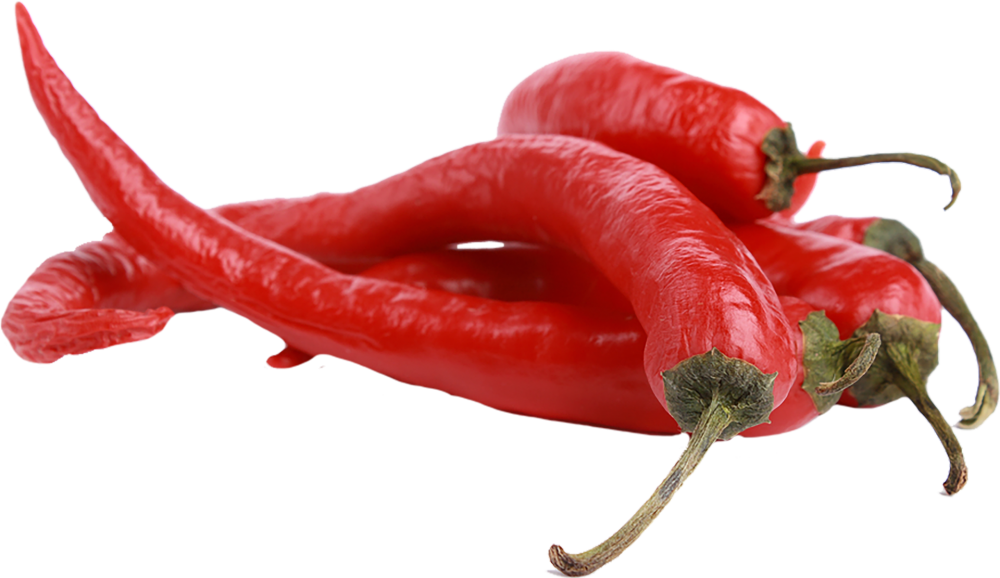 6:00-6:45pm – Reception, cash bar
7:00-11:00pm – Dinner & Celebration
Toastmaster
Steve Genzoli, PMCA President, Ghirardelli Chocolate Company
Awards Program
• Distinguished Service Award •
Award Presentation by
Rose Potts, Board Director, Blommer Chocolate Company
• Marie Kelso Memorial Award •
Presented to Pam Gesford, The Hershey Company
for the 2022 Conference Presentation Rheology of Sweets
Award Presentation by
Sarah Houle, Award Chair, Ghirardelli Chocolate Company
• Dennis Zak Memorial Award •
Spice the Night Away!
After dinner, stay with us for some fun and celebration! Attendees will be treated to some spicy surprises – check back for details!
Distribution of the PMCA Candy Bag will immediately follow the awards program. Please bring your blue badge ticket with you to dinner.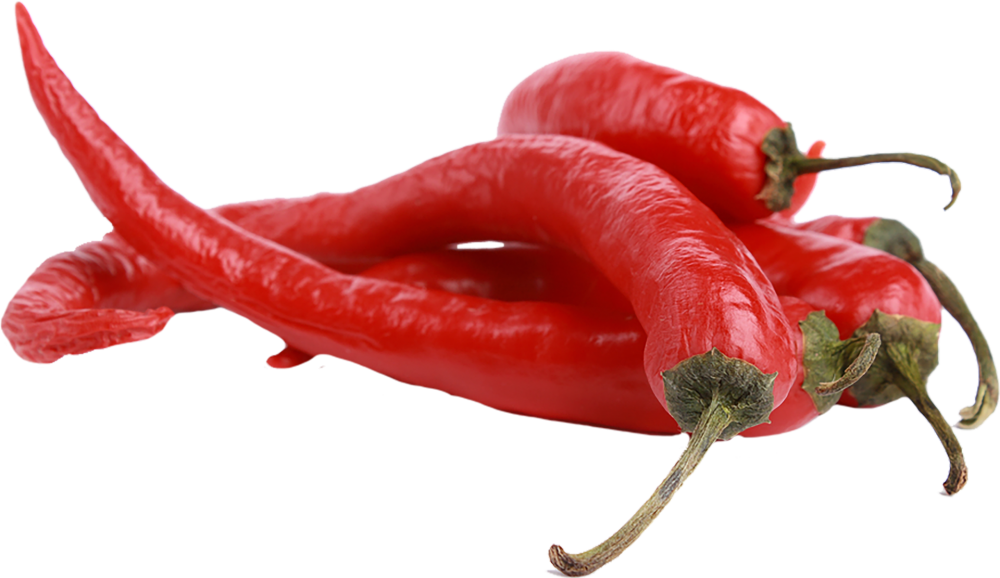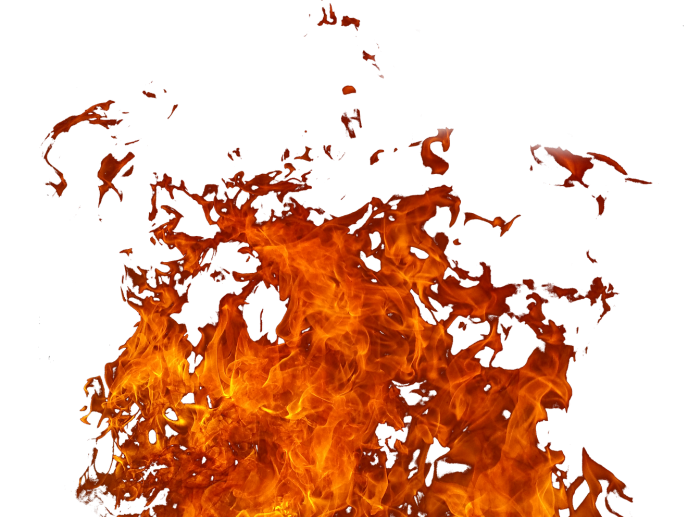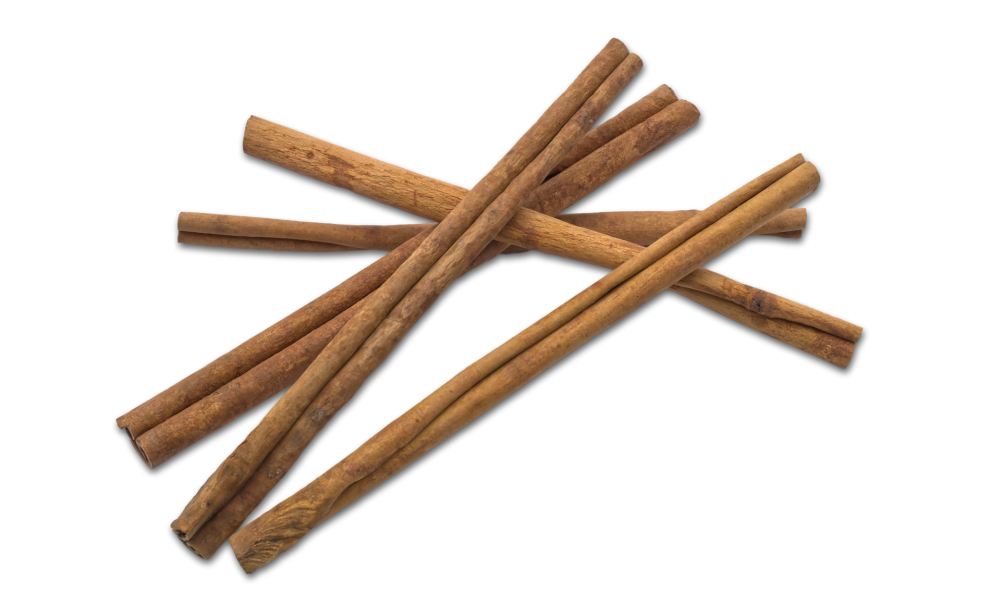 THE HEAT IS ON
Environmental Pressures on Businesses 
Heritage Ballroom, 3rd Floor
Closing Day Session Remarks
Tom Houlihan, Guittard Chocolate Company, PMCA Chair of the Board
In this interactive session, panelists will share their perspectives and learnings on the pressures facing companies to be greener, safer and more sustainable. They will discuss energy efficiency and related costs, microbiological concerns, climate change and its effect on agriculture and the environmental impacts of packaging. The pressures coming from multiple angles might seem daunting. Companies are responsible for producing safe products – a recall is the last thing anyone wants. Company stakeholders may put pressure on companies to consider impacts to the bottom line. Consumers increasingly expect companies to engage in greener practices and use sustainable packaging. Additionally, the pressure is on for companies to continue producing while cocoa and other commodities grown in certain regions are affected by climate change. Join us as we discuss how to navigate these challenges with confidence, creativity and agility.
To facilitate open communication, roundtable discussions will NOT be video or audio recorded.
Moderator Intro & Overview
Leigh Horner, Chief Sustainability Officer, The Hershey Company
The opening remarks will provide an overview of the topic and highlights of the program to follow.
Panelists:
Micro, Recalls & Environmental Concerns
Marlene Stauffer, Director of Regulatory Compliance, Blommer Chocolate Company
Energy & Cost Efficiency in Facilities
Nathan Ninemire, Project Manager, Burns & McDonnell
The Effects of Climate Change on Agriculture
Ann Vaughan, Senior Advisor for Climate Change, Bureau for Resilience and Food Security, USAID
Clean & Green Packaging
Abbey Phillips, Technical Product Manager, American Packaging
Roundtable Discussion: 1st Rotation
Roundtable Discussion: 2nd Rotation
Roundtable Discussion: 3rd Rotation
Roundtable Discussion: 4th Rotation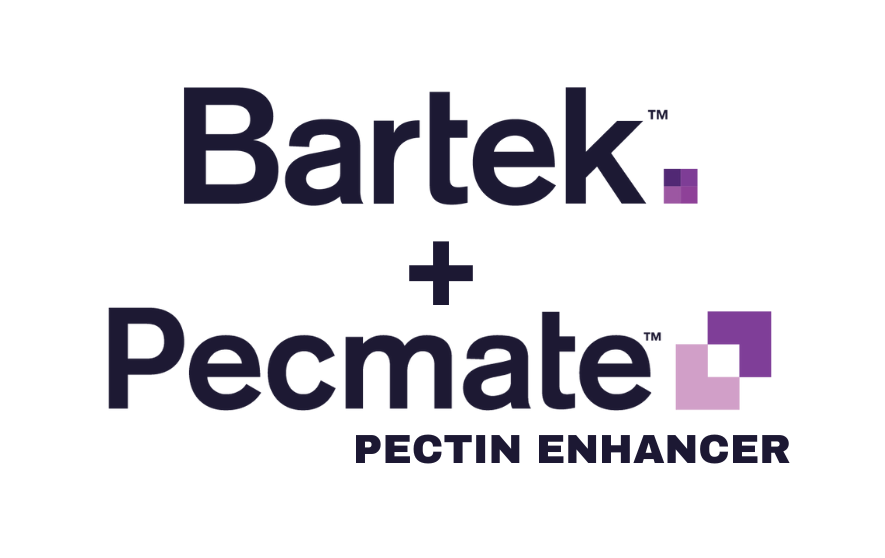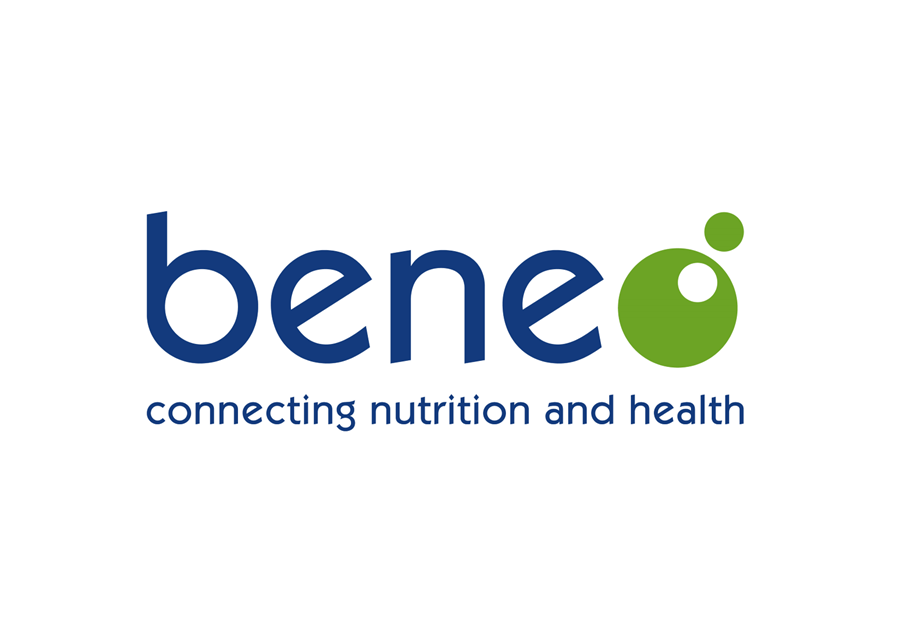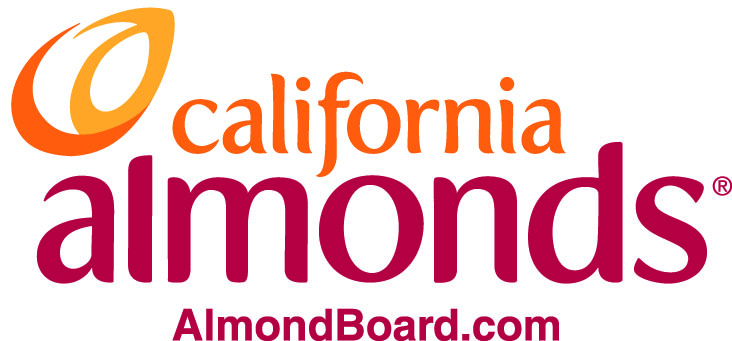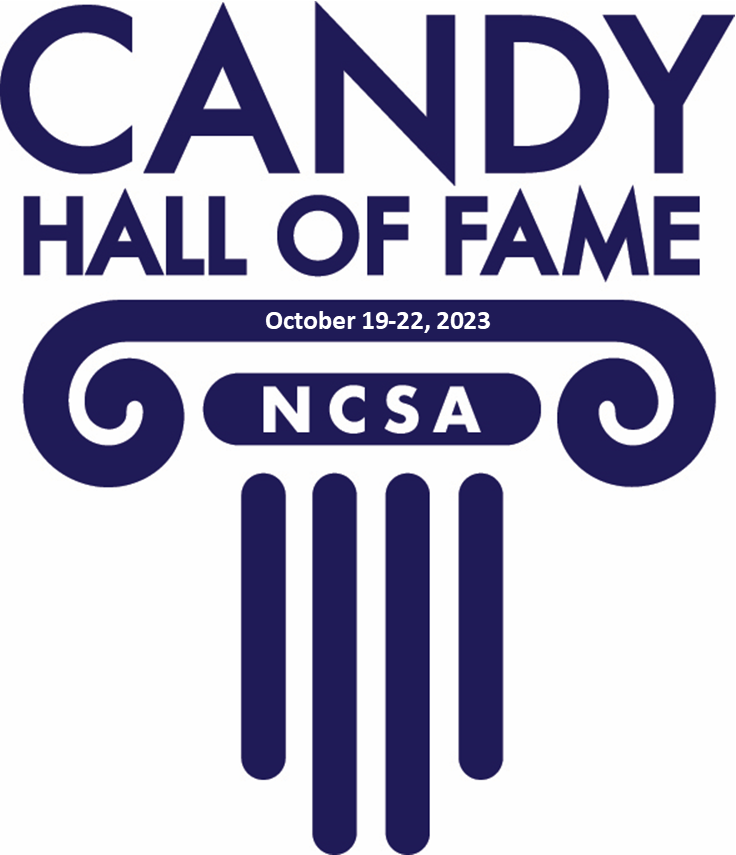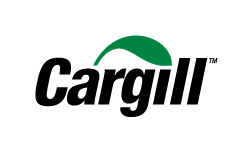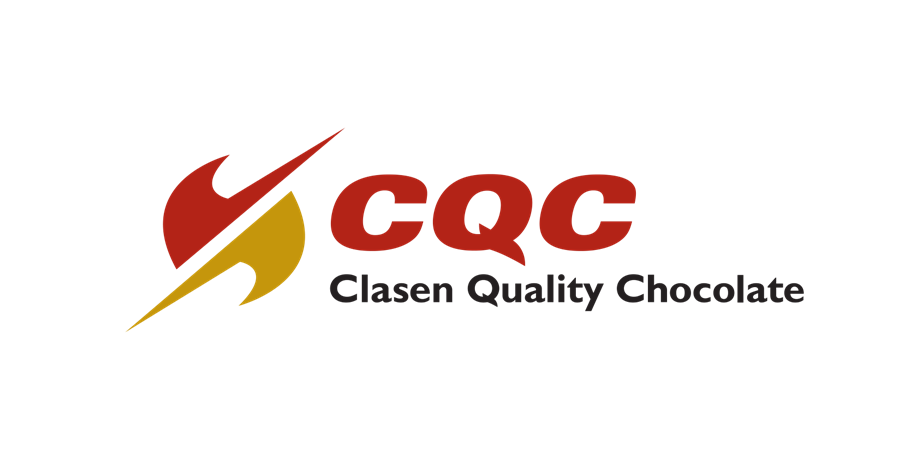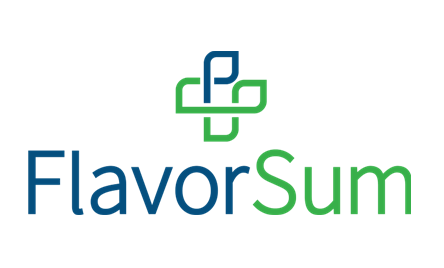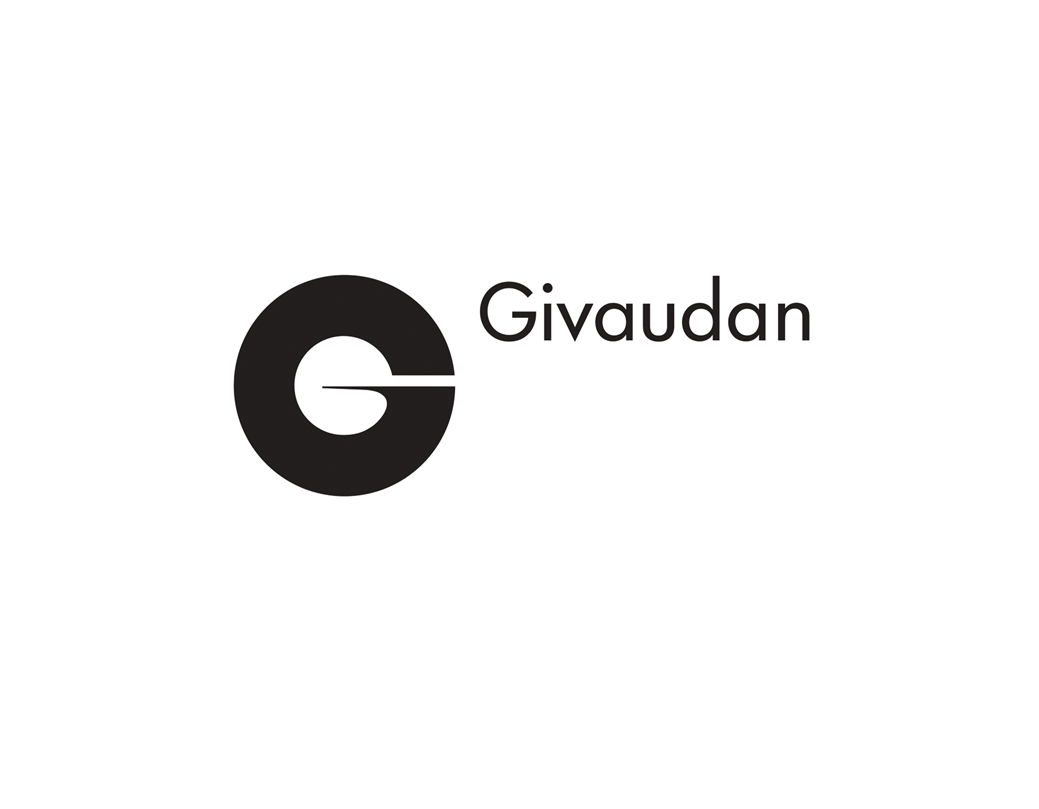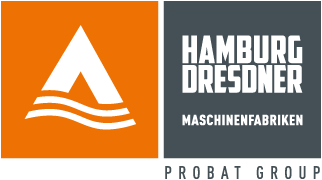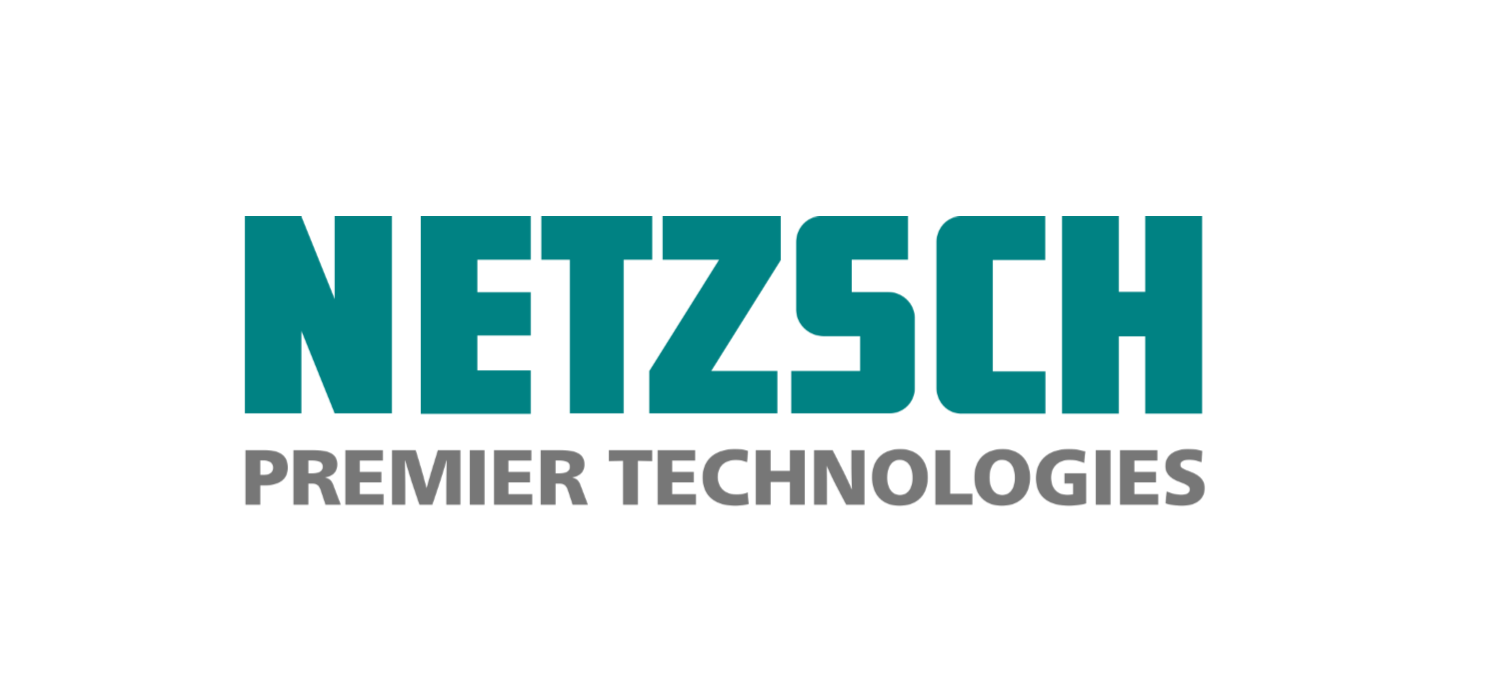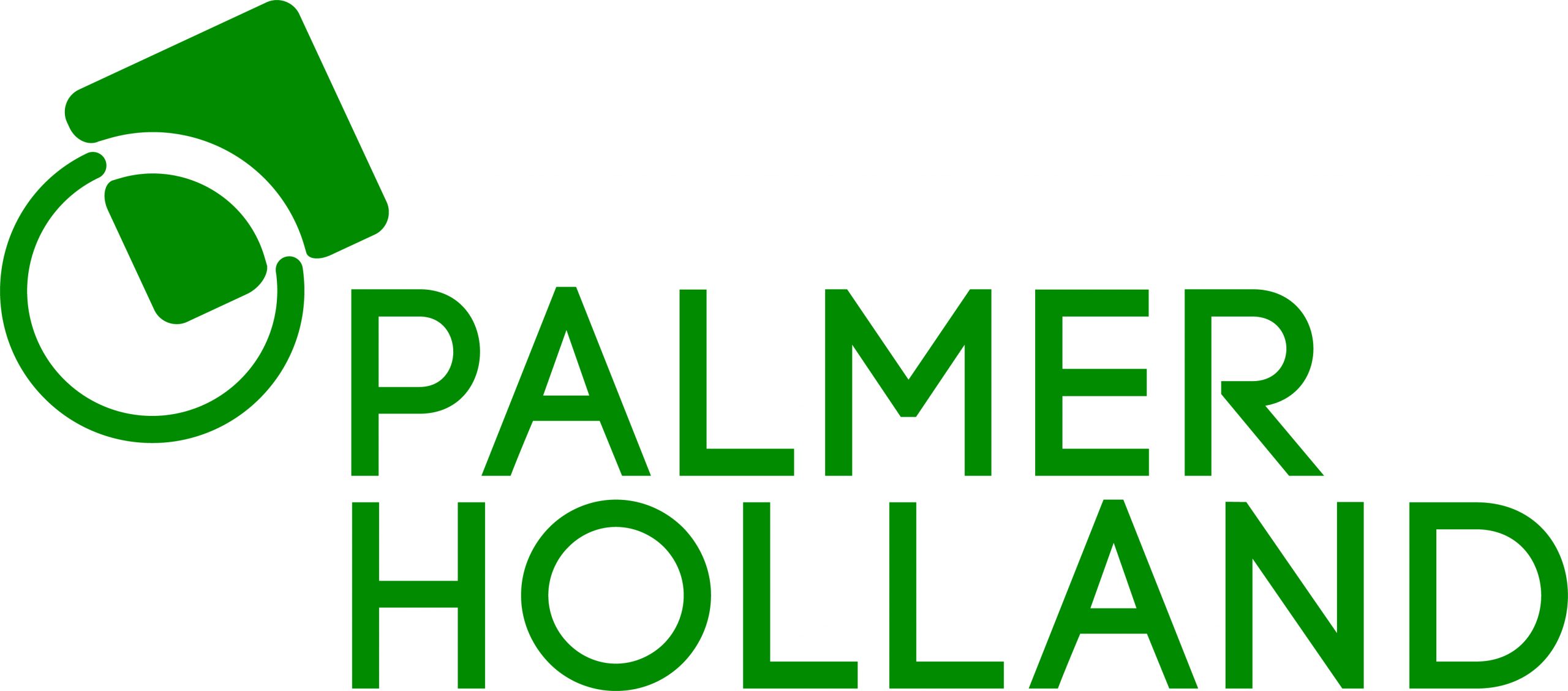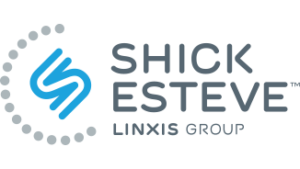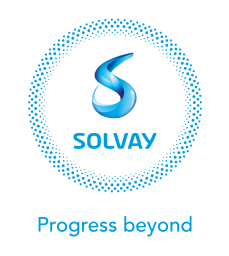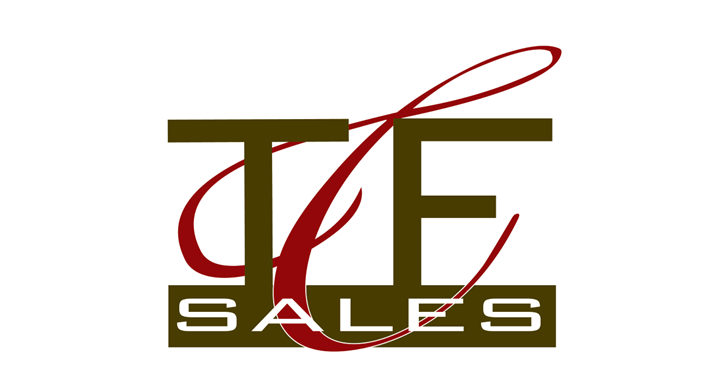 General Conference Info
ELIGIBILITY
Production conference registration is open to anyone in the confectionery industry, or in its related industries. The technical program is designed to benefit confectionery industry personnel responsible for production, management, R&D, engineering and quality control.
REGISTRATION
The online registration form can be completed at pmca.com. Mastercard, Visa and American Express credit cards accepted. Registrations received by March 27, 2023 will receive a registration acknowledgement. Registrations received after March 27, 2023 may not be acknowledged. Onsite registration is available.
FEES
Full registration includes admission to all technical and exhibition events and food and beverage as follows: Sunday networking event, continental breakfast Monday, Tuesday and Wednesday, lunch Monday and Tuesday, reception Monday and Tuesday evening, dinner Tuesday evening and access to the 2023 conference proceedings.
Full Registration (per person) By April 3 | After April 3
Personnel—PMCA Member Companies $545.00 | $610.00
Personnel—Non-Member Companies $825.00 | $910.00
Active Faculty Members & Press $415.00 | $440.00
Students $150.00 | $150.00
Supplier Hall Pass $0.00 | $0.00
Cancellations received by March 27, 2023 will be refunded, less a $50.00 cancellation fee. After March 27, 2023, no refunds will be made. Non-refunded full registrants will receive access to the conference proceedings in an electronic format. A substitute may be named at any time.
A block of rooms has been set aside at Lancaster Marriott at Penn Square at a rate of $169.00 per night plus tax. Rooms are available on a first come, first serve basis. Attendees should reference PMCA when making reservations. Please visit here to make an online reservation. Reservations can also be made directly with the hotel via telephone at 717-239-1600.
Upon arrival all conference attendees should check in at the conference registration desk located in the Heritage Ballroom Lobby to pick up their registration badge and conference information. The PMCA registration desk will be open as follows:
Sunday 3:00pm-5:00pm
Monday 7:00am-5:00pm
Tuesday 7:30am-5:00pm
Wednesday 8:30am-11:00am
While respecting the right of organizations and individuals to gather as they wish, PMCA discourages any organized meetings or activities which conflict with the technical presentations or any part of the program of the production conference.
Attendees MUST turn off or set to silent all cell phones while in the session and meeting rooms.
Photography is NOT permitted during any PMCA technical session.
Audio or video recording of any PMCA technical session or meeting is strictly prohibited.
Attendees commuting daily to the conference may choose to park in the Penn Square, Prince Street or East King Street parking garages. The rate for attendees of the 76th Annual Production Conference will be $10.00. Parking passes can be picked up at the PMCA registration desk. Attendees will be charged each time they go in and out of the parking garages. Attendees staying overnight at the Lancaster Marriott will have their parking passes validated upon hotel check-in and will have unlimited in and out access.
GPS ADDRESSES
City, state and zip for each address below is Lancaster, PA 17602
Lancaster County Convention Center Penn Square Parking Garage
24 South Duke Street
East King Street Parking Garage
146-52 E. King Street
Prince Street Parking Garage
111 N. Prince Street
Marriott & Lancaster County Convention Center Valet Parking
25 South Queen Street
Lancaster County Convention Center Loading Dock (Exhibitors Only)
3 East Vine Street